Start Your Own Gold Mine
Start Your Own Gold Mine is your Wealth Generation Plan
Start Your Own Gold Mine is a straightforward, integrated and turnkey business program that helps the client to start in gold mining production within 45 days. It is carried out as consulting and mentor guided program.
The business program Start Your Own Gold Mine is your Wealth Generation Plan as authored and designed by Mr. Jean Louis and the company RCD Wealth. Wealth Generation Plan is well worked out to help our clients obtain wealth and richness within shorter time, and with fast return of investment in order to enjoy financial freedom.
Definitions of words
Straightforward is easy to understand, not complicated.
Integrated is formed into a whole.
Turnkey is fully functional and ready to use.
Consulting is providing professional and expert advice.
Guiding is to conduct in a course of action or path.
Mentor is wise and trusted guide and adviser.
Wealth is the state of being rich and affluent or having a plentiful supply of material goods and money.
Generation is coming into being, formation.
Financial freedom is the state of having enough wealth to enjoy the life and do whatever one wants to do without worries about money.
Meet the mentor to Start Your Own Gold Mine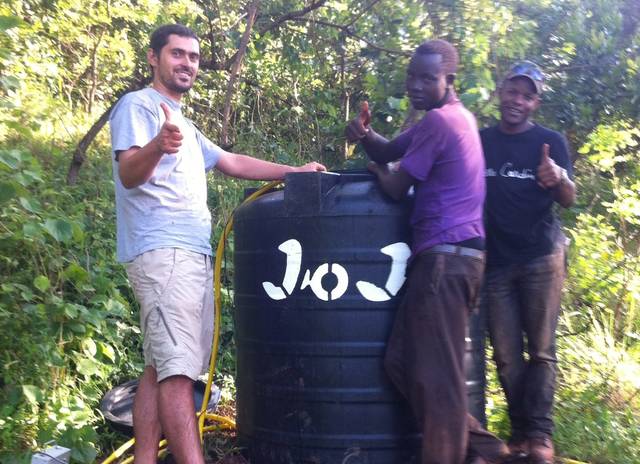 Thank you for your interest in starting your own gold mine and investing in gold. My name is John Louis and I am adviser for international investment in gold and provider of consulting and guidance service to start your own gold mine for the sustainable gold mining business.
Since 2002. I have started, opened, registered, incorporated more than 100 international businesses helping worldwide entrepreneurs and businessmen to start their own businesses. Many times I have helped my clients to start with gold trade and gold and precious metal recycling.
You are being offered a productive, your own gold mining business, under my personal supervision until you have produced first five kilograms of gold.
Our company Start Your Own Gold Mine is located in Tacoma, Washington. Our bank account is with the Wells Fargo bank. That is where your first and fixed investment of US $22,000 is going to be paid in, upon the contract sign up. Let us be clear on that.
The information and description is accurate and straightforward. I can help you with your first gold mining activity. You are well guided. You will go straight to the gold production time, within only 45 days upon your company registration in the country. Your claim and mining land is free. It is going to be organized for you and it is worth at least US $100,000.
Much of previous research and resources are available for your project. You are getting more than expected. The offer is there and may soon run out.

P.S. This is adventure
I have been often asked by clients to release all my accurate information on how to start a small scale gold mining company. I did that many times. Before I have started this program as a service, guidance and consulting, some of businessmen I know, used my information, went to Tanzania and have started their own business and gold mining.
Since then, I have decided to have fair exchange. What I am doing for our company, I can be doing for your company. Your benefits and advantages by following my path and my guidance are incomparable.
This is adventure. You must be ready for risks, mosquitoes, weather of 30 degrees Celsius or 86 degrees Fahrenheit, you must be ready for rough roads, accidents, and most of all the fun. It is going to be your most pleasurable adventure you ever had.
How our company changed direction and started gold mining activity
Our company Goldivanti LP have started and registered the company in Tanzania in 2012 with intention to trade gold. Instead of commencing trade of gold, we were forced to realize that cheap gold is not available. As our Exit Strategy we have started gold mining in Tanzania.
We have signed up the contract with our local partner for the usage of the Primary Mining License. And we have got initially 11 licenses. During the next days and weeks, we have partnered with other small scale miners in Geita, Tanzania. And started producing first gold.
I personally believe that the best investment in gold is having our own gold production. Personally, I would be very happy if I could have someone to lead me and direct the work just as I am offering it to you.
We had to invest a lot to get to the first grams of gold. And we did it.
That was in 2012, now is 2016
Since 2012. we have helped businessmen to open their companies and business in Tanzania. Today we are able to open new gold mining activities in countries such as Ghana, Tanzania, Papua New Guinea, Indonesia, Cambodia, Colombia, Peru, Brazil, Guinea Conakry, Liberia, Zimbabwe, Malawi, Uganda, Kenya and other countries with small scale mining.
Before our own mining startup, we required many months to research the best methods for the gold recovery. Negotiations and research did take some time. Negotiating the joint venture deals is not easy.
You are not going to follow the long path to success through all the burdens of exploration, self-learning and duration. You are going to be kick-started into gold mining business within 45 days upon your company registration in the country. Yes, 45 days only.
With the knowledge and experience I have acquired, you are here to learn about the turnkey gold mining solution, so that gold production may begin within 45 days upon your company registration in the country.
Complete control and management of the gold mining company
I'm in the business of trade in gold, business of scrap gold dealing and refining of gold, and anyone being in such business do not want to risk with the gold price. I have decided to open up my own gold mining in order to minimize risks with the gold price. And I was right.
In this business, you may have complete control and may monitor and manage the business yourself, or you may decide to choose or to delegate the management to us. It's your decision. Most of all it is recommended that you have a complete insight into the business through our consulting and guidance service.
Profits may be substantial, but the business depends mostly on the intention and persistence of its managers. We do have the necessary amount of intention and persistence. We are here to teach you, demonstrate you, lead and guide you through the first stages of gold production until you are able to properly copy, replicate and continue such gold mining business yourself.
You may later choose either to stop, as you will have acquired minimally three kilograms of gold, or you may choose to manage such business yourself in the future, or eventually to delegate the management to our supervised management and earn profits on distance.
We have the necessary dose of intent and the necessary dose of persistence in achieving those goals. The aim is a long-term and sustainable production of gold. Earnings may be considerable, in any case, you should be able to produce several kilograms of gold per month, even with a small investment in machinery, equipment, gold recovery technology, facilities, safety, and operational costs.
From me you'll get over the next few days and clear instructions on how you can get involved in this business, either passively or actively. During that time, you may learn how to start your own gold mine.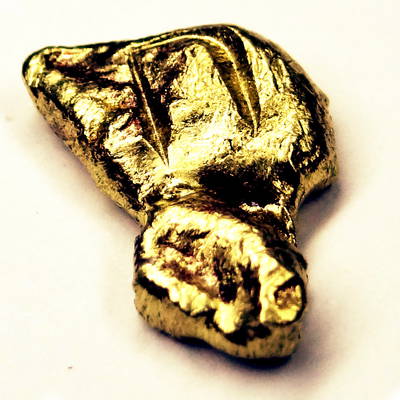 Your Own Gold Mining Company
Your own gold mining company could be running within 45 days from its registration. Under our consulting and guidance and management services your own gold mining company may be producing clean gold within 45 days from the day of its registration in the country.
This program is meant for beginning miners, gold prospectors or people wishing to invest into their own business or those who are already considering to begin with the gold mining business. You may be also interested in passive income from your own gold mine while being managed by ourselves.
Management and Control of Gold Mining Project
There are two ways of management and control of your own gold mining business provided under consulting, guidance and management services of our company.
Gold mining project that you are going to continue managing without our assistance;
Gold mining project under continuous running
You are going to learn how to manage your own gold mining business
Under our supervision, consulting, guidance and management, you are going to spend one to three months, until you have successfully produced first quantity of gold. In fact, we are making sure that you succeed. It is our responsibility that your gold production begins and that you actually produce the first quantity of gold.
That is learning process where you are following steps, reading through the documentation, understanding legal and practical aspects of the gold mining business, and train yourself in handling people and management of the project. You are being assisted throughout the beginning stage, and you may either sit down and watch what we are doing or involve yourself in the business. That is entirely up to you. We advise you to actively involve yourself.
After successful first one to three months of your learning process, you will become able to control, manage and run your own gold mine.
Running your own gold mine under our supervision and management
After you have successfully produced the first quantity of gold in your own gold mine, you will be convinced that your gold mine is giving results. Our award will be paid after you have already got profits, in fact, we are going to receive the next small quantity of gold for our company, as award for the consulting, guidance, management and initial production of gold. That is going to be one time payment in gold or equivalent amount of money, as agreed upon final contract. You are paying the consulting fee once you have obtained first results: gold.
After that, you may decide to run your own business yourself or you may delegate the management to us. If we monitor and control, or manage your business and your own gold mine, you would be in Joint Venture with our company, and you would be receiving certain agreed and larger percentage of gold production, while we would be retaining smaller percentage of the profits for management of your own business.
Tax free income from your own gold mine
Depending of your tax residency or business structure, we may design that profits arising from your own gold mine, are paid tax free. That is possible due to various constellations that might be possible with the production of gold. In general, in many countries, purchase and sale of investment gold may be tax free. In some countries, profits arising outside of the country may be tax free and for some people receiving dividends from business companies may be tax free. We are going to look into your business and tax situation, depending of your residency and laws, and we may design preferable agreements which you may use to receive the tax free funds and profits out of your own gold mine.
Instead of profits in money, it is also possible to receive gold out of the gold mine. Contract of purchase of gold or well known production agreements may be simple purchase contract which you may close with your own company. Once investment gold bullion and bars have been delivered to you, you may store them for future as investment or alternatively, you may sell them and gain profits tax free. It really depends of your own tax residency and business structure. We may help and assist you with proper setup.
Gold mining company ownership
Our current projects are being developed in the Republic of Tanzania, East Africa. We may develop projects in other countries, but that is what is on offer now under the project Start Your Own Gold Mine™.
Company ownership may be structured in the manner as you advise or as you are advised for the optimum tax incentives. You may hold and own your company entirely yourself. You may use another company, or your local company or an offshore company for confidential ownership of your own gold mining business. It is also possible to retain ownership and control through contracts which would not be visible in the public registry. It all depends how much privacy you seek.
Within the project to Start Your Own Gold Mine™, you will acquire, own and control your own gold mining company, either under your own, direct and public individual ownership or under company holding ownership. Advice and structure of the ownership of such gold mining company is included as part of our service of consulting and guidance.
Accounting will be handled by our staff and certified public accountants.
Using our resource for the gold mining startup
We have been investing since 2002. into variety of businesses, including business as gold scrap dealer, gold trade and investment in diamonds. Through the time, we have acquired new companies, opened up new branches in the world, and gained valuable connections, know-how and experience. Resources that we have created are in place and ready to be used, free of charge, for your own gold mining project.
To open a gold mine in a short time is very difficult. It takes many months of preparation and then a lot of travel, interviews, analysis, employment of people of various qualifications, exploring and finding adequate land claims with gold deposits, building houses for employees, providing security, training staff, finding good locations, concluding contracts and closing Joint Ventures with license holders.
Those are the resources. Resources that we already have, you may use during your startup stage to open up your own gold mining business. The resources that we have established are precisely the reason why we can offer you such consulting and guidance to open up your own gold mine.
Benefits by using our resources
By using our readily available resources you are gaining following benefits:
You are kick-starting the gold mining business, without much preparation on your side;

You are saving considerable amounts of money, as you will avoid all the research, exploration, preparation, talks, and numerous failures that we have already gone through;

You are saving on expenses of the equipment, as we are using low-cost, patented and improved gold recovery methods, that has been designed to otherwise recover the smallest gold particles that some company are leaching by using cyanide;

You gain immediate orientation, accommodation, you gain access to labor, stuff, legal and administrative services, accountants and assistants, you are kick-starting your own gold mine.
It would be very expensive to start the adventure on your own and it would take with best efforts at least six months or longer, when you come to Africa to start from the beginning in this business. You would spend a minimum of US $50,000 during the exploration stage, probably way more, and not to mention that you would have to solve the problems about people who give you intentionally false information or problems about the corruption that is widely present. Any corruption and crime is reported from our side and we never enter into suspicious transactions. But someone else, as some of our colleagues from Italy, would easily be lured into corruption cases and in the end could be expelled from the country or even end up in jail. Just by simple and innocent mistake, such as it is buying a single diamond, when you don't have a proper license for it.
Our resources already exist: established businesses, lodging, office, staff, interpreters, pumps, beds, houses, land and location, contracts with licensees, machinery, generators, solar energy, pipes, boilers, water tanks and so on.
Such resources are automatically used in this venture.
Otherwise, if you do not make use of the existing resources, the cost would be much higher in the first stage, and you would spend months and months more just to establish your own location. We want to avoid it.
Turnkey gold mining business in Tanzania
Starting your own gold mine with our assistance, consulting, guidance and management offers you a complete turnkey gold mining business. Location is in Tanzania, as of now.
You are getting following valuable product:
100% ownership of the company that is going to receive the profits from gold mining;
if necessary, you may get an anonymous holding company for privacy purposes; * contracts for office, as office space is required by law;
you get our management, our staff, labor, consulting and guidance at the place;
you get the claim, the location or land with gold deposits, by means of Joint Venture with the license holder;
you get a certain security, homes, staff, workers, tools, machines, gold recovery equipment, so that the gold can be really produced, melted on the spot and sold to local dealers for the gold price;
you get a complete production line;
Such production course requires persistence and intention, and our group has the necessary dosage of the persistence and intention.
It is very rare, to find someone dealing or running a gold mine and willing to open up their business secrets, details and to offer you a complete solution. We would be happy if we had someone to carry out the training, guidance and consulting for us, just as we are doing it now for our clients.
I believe that is why it is an unique opportunity.
Initial expenses and minimal investment required
Having place of life in Tanzania, local small scale miners do not need much to invest in order to start gold mining activities, as it is required for a foreign investor. The small scale miner who lives at the mining site, where he has a mud made house and his family, and two or three children, he uses a pick and shovel, as tools both attached to the same shaft as his only venture or investment. Even for that tool he can get a loan and pay it later to a local blacksmith. Tools are produced out there on the land, right away, a real blacksmith produces tools and hammers the iron on the wheel of the truck, and metal is being heated by using a hand run air pump. For a Tanzanian small scale miner investment amount may be as low as zero or 3,500 Tanzanian Schilling or around US $2.5 for a necessary tool.
It is possible to produce gold for someone living there, almost without any investment but self determined work.
Some initial expenses
Unfortunately, for us foreigners, it is not possible, we ought to always pay a business visa at the entrance, it has been U.S. $250 or about €200 for each person. Then we are required to do business through a company, incorporation and startup costs costs approximately another few thousands of dollars.
We are bound by the law to evidence an office or commercial space, and also accommodation for people. There are houses for rent at few thousand dollars per annum payable in advance. So right away we have to pay for 12 months ahead with the necessary home and office, you would then be able to go to the tax office and get the tax code. There are few thousands of dollars or Euro in expenses just before we can get a simple tax number.
Diesel or gasoline is cheap in Tanzania in comparison to some other countries, approximately 50% cheaper than in Europe, the price being almost the same for both types of fuel. But every time we require the use of off-road vehicles, because the asphalt there is present only on main roads and off-road vehicles consume more than ordinary passenger cars. That means for every "exit and return from the field" it can be calculated about US $100 in expenses.
There are other expenses such as:
safety on the site with gold deposits, costs at least few hundreds of dollars, although such fencing is very cheap in comparison to western countries;

accommodation and building of houses for the workers, kitchen on a field, let's say it costs US $800, so it really is not much when compared to western barracks or prefabricated houses, but this is again an additional cost;
* then the various costs of containers, water tanks, pumps, solar batteries, the cost of operation to extract gold;
Levels of investment required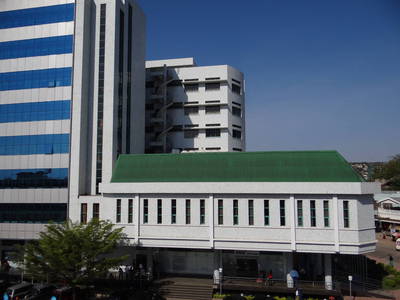 The level of investment in a gold mine we may divide into four initial groups:
a minimum investment for initial expenses is about US $20,000, which is used to start a business and company, obtain staff, solve tax problems, acquire the office for one year, get a fully working production plant, small machinery, necessary pumps, and safety measures;

in addition to that amount one would need few more thousands in order to cover the operating expenses of labor, diesel or gasoline, and other energy, food, transport and work expenses;
In general, we recommend at last US $30,000 for the gold mining business which foundation is team of diggers, instead of an excavator.
When excavators are involved, one may think of minimum of at least US $50,000 for initial startup expenses. Such excavator would be second hand and would be transported from United States or Europe, it would take a month to arrive to Tanzania.
If we speak of small scale mining for a foreigner, one would in reality need way more investment and machines in order to run a productive gold mine:
excavators;
compressors;
generators;
trucks and off-road vehicles;
expanded gold recovery machines;
The true minimal investment amounts for a serious operation are way above US $100,000.
In order to start without large equipment, you do need minimally some US $20,000 to US $30,000. We can provide for some operating expenses even if the initial investment amount is low. In fact a successful gold mine should be sustainable by its production. We are making sure that production happens, and one may expand the investment once there is gold produced.
| Minimal investment levels | Time frame to start | Amount in USD | Amount in EUR |
| --- | --- | --- | --- |
| Minimal investment | Within 45 days | US $20,000 | € 15,000 |
| Reserves recommended | | US $10,000 | US $7,500 |
| With a second hand excavator | Within 60 days | US $50,000 | € 35,000 |
| With second hand trucks, off-road vehicles, compressors, generators, expanded gold recovering equipment | Within 60 days | US $200,000 | €150,000 |
Serious gold mining startups cost way more than the above shown minimums. And such minimums are yet considered small scale mining.
The minimal investment is calculated for the processing of both soft and hard materials. Soft material is such that may be processed immediately with gold recovery rate of up to 5-6 grams per ton of material. Hard material requires extra efforts and gives up to 50 grams per ton, depending of the location. One shall be quite happy to have 26 grams such as it is on our land.
Investing with larger machines would provide more efficient processing of gold ore, and such equipment consists of following:
Excavator for digging;
Hydraulic hammer for the excavator, speeding up digging of the rocks;
Special grips for excavator;
Compressors for pneumatic hammers which are also used for air supply in mine shafts;
Trucks to transfer material are perhaps the most profitable;
Crushers are required to convert gold ores into pulverized material;
Off-road vehicles;
A sustainable gold mining business may quickly, within few months, turn into a public company with shares being sold on international markets, also attracting new investors.
We are going to provide the team to make a professional and functional gold mine.
Our participation
We can participate in the payment of operating expenses on a separate property and location that is set aside for you. Such costs are later deducted from total turnovers.
In general our participation when you wish to start your own gold mine, consists of following:
full advisory support, consulting and guidance;
training of businessman to organize, run, manage the gold mining business;
hiring, recruiting and organizing labor, workers, people and site managers;
obtaining any necessary corporate formalities, such as company registration, tax obligations and licenses;
preparing and obtaining gold recovery equipment and other mining tools and resources;
obtaining necessary mining license within the Joint Venture with the license owner;
when necessary, depending of the situation, we participate also with the operating expenses;
Estimation of initial expenses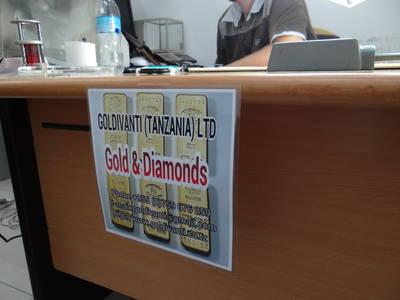 Your initial expenses are your expenses. You are investing into your own gold mining business and your own gold mining company. We do require clients to invest certain minimal amount, as otherwise, business would fail. That is our consulting and guidance. I personally think that you do need minimal investment as otherwise, we may not be able to provide proper consulting.
After several months of research, we came up with ideas that are inexpensive in comparison with commercial grade gold recovery methods. You are using our know-how, our resources, and our improved gold recovery equipments. Yes, we do require that such minimal investment is paid for particular equipment that we are responsible to gather, acquire, purchase, export, import and assemble in Tanzania, or other country. That is a condition for this program to start.
You may begin with €15,000 or US $20,000. With that amount following initial expenses and resources are covered:
* €2,000 or US $2,800 is used to setup a Tanzanian company which is simply necessary. This can be avoided if you want to Joint Venture with some of our previously established gold mining projects. In that case, after the contract has been signed, you would either purchase or acquire gold under the price or share and participate in profits. Separate gold mining claim would be reserved just for such joint venture. Otherwise, if you wish to manage your gold mine yourself, you are required to establish a company. This amount is necessary in any case, including in the case if your company has already been established. Any excess moneys are properly used to register projects with the Tanzanian Investment Center or otherwise to acquire licenses, and hire accountants. Company is going to be established at least 30 days before your arrival to Tanzania, to avoid the waiting time and to solve any necessary administrative tasks. Once you have arrived to Tanzania, the company shares are transferred to you, including the management powers.
You are also paying fees for the costs of accommodation and office for the whole year and in advance, as that is how things function in Tanzania.

With the initial investment amount we are purchasing, creating and assembling the plant for processing gold as the important part of the project. Such a plant may process 80 tons of material per day. We estimate the expense of such plant to about €8000 or US $10,000.

This is a mobile plant that may be disassembled and set in various locations or on various other mining lands. There are in general over 75 known methods of extraction of gold. You can learn about the methods however, we have gone through all the information and we are using modern technology that may handle even smallest gold particles that are otherwise handled by cyanide leaching. We use no chemicals and are faster with the method that we offer, than comparable size companies with the cyanide leaching. We use a very modern and inexpensive combination of existing gold recovery methods, with efficiency equal to other methods with expenses of €80,000 or US $100,000.

Some companies in Tanzania are processing gold with the cyanide. They shower the gold ores with cyanide and after 2-3 months of processing they recover gold. Expensive investment is very efficient but also pretty slow. We are using a gold recovery method that was invented to replace the processing of gold cyanide or mercury. What other company has to process within 2-3 months, we can process for 2-3 weeks. Our method collects the finest gold particles.

We have made improvements of the existing techniques so that we can gather all the visible and invisible gold in the percentage of 98 % of the material with the very first treatment of gold ores.

The gold recovery plant does not take much space. Crucial parts must be ordered from United States at least 30 days before the assembly may be finished in Tanzania due to construction and transportation times. The gold plant contains 7 gold washing sluices, where one channel is permanently cleaned of concentrate and other 6 sluices work continually. There is the eight sluice that serves to determine the total efficiency and make sure that even finest gold particles have been retained.

Water pumps, solar batteries, electric generators, diesel pumps, water tanks, pipes, connectors, construction of the local pools and water enforcement channels, and various other small tools and resources are also purchased with the initial investment amount;

Holders, wheels and other structures, such as material feeders, are used for the stability of the gold recovery plant;

Apparatus for processing concentrates, as concentrate is subsequently removed from the gold washing sluices;

Fabrication and assembly of the gold recovery facility requires a minimum of 30-45 days , the existing methods and our improvement of it is currently registered or being registered as a patent, so the specific details of the operation are not a public information;

Other expenses are travel expenses and preparation expenses. Practically you need at least € 15,000 for a quality start in the mining range as small scale miner;
Operating expenses in the field
Operating expenses in the field are quite cheap compared to the situation in Western countries. If our management is left to manage your own gold mine, we are retaining 20% of income, you are receiving 80% of such mining company.
The cost of workers for one day is €3 - €5 or US $5 - US $8 per person, on average, while some workers we pay €5 or US $8 a day or even more. It is very cheap compared to the Western terms, it means they get a €90 or US $120 monthly or €150 or US $180 a month;
We need to give them the food, and since everyone lives away in other city or village, we have to provide accommodation, kitchen, toilet, shower (the water is cooked on the spot), then there are other costs as well.
Cost of processing hard ores
Hard ores: raw material cost is approximately €100 or US $130 per tonne. If there are 26 grams per ton, like we have it experienced, it is very profitable. Hard ores are tested during the digging process and only material that has gold in it is going to be explored. It takes 5 people in one day to dig up 1 ton of material.
five people are paid each €5 per day, that is €25 or US $33 per ton;
cost of burning the ore is about €20 or US $27 per ton;
the cost of crushing hard ore is around €25 or US $33 per ton;
there are also energy costs, diesel pumps, transportation expenses;

hard ores or rocks must be burnt for proper gold extraction, that increase costs but produces better results;

We would certainly employ in beginning 25 people to dig 5 tons of raw hard ores per day. It would also create the cost of about €500 or US $675 a day. But one can get over 100 grams of gold from 5 tons, meaning over €3,000 or US $4,100 per day.
With minimal investment as described, we may not handle more than say 5 tons of hard ores, because if there are no crushers at the site, then the material must be transported and paid for crushing, but such crushing operation is limited, it is best to buy additional crushers for the site, each costing €4000 and can process 200 kg per hour or about 2.5 tons per day, or 5 tons if there is night shift.
Cost of processing soft ores
Soft ores: such minimum investment is based on the fact that the majority of material is soft ires, and a small part, maybe 20% will be processed as hard ores or rocks. This is due to the lack of necessary machinery as I described. When processing soft ores, we have the most benefits in beginning, because then we can hire workers who work with picks and shovels, and digging is way easier.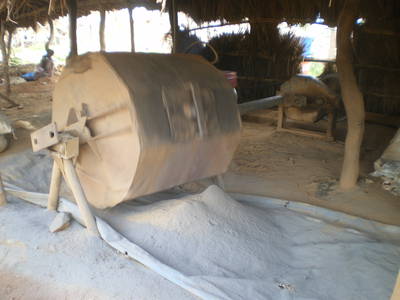 We may import professional gold ore crushers from China, Europe or United States, however this is how it can work properly with the Tanzanian made crushers, so it can process 5 tons of material for 24 hours per crusher. With two such crushers it can mean 200-300 grams of gold per day.
There are also costs for the owner of the location, because we have to share profits with the license holder. It means that we share profits with the license holder and that may be from 10% to 50% of net earnings. We already have established relations with license holders.
With an investment of €15,000 or US $20,000 and with our participation in operating costs, you may count within a few months with regular gold production.
You may either decide to participate actively in the management or have our management team lead your own gold mine. Example of such net profit share is that you would get US $8,000 out of each US $10,000, while US $2,000 would be reserved for management services. You can always have free accommodation, vacation, free housemaids, then visit free safari, national park, so we can guide you on Zanzibar. You can visit the site, you can talk to people, you can see how the business may be expanded in the future.
Consulting and Guidance For Your Own Gold Mine
Our consulting fees are paid once we have established gold production for you, and once you have been trained and have successfully understood details of the operation. Consulting and guidance in the first stage is complete once you have produced first three kilograms of gold.
Our consulting fee, depends of the initial amount and values of the operation that we provide to you. With the minimal investment of US $20,000 plus operating expenses, our consulting fee is 2 kilograms of gold but only after you have got your own 3 kilograms. In fact, you are not paying it directly, the gold mining plant is going to produce our consulting fee. And you will know that your production is running. Only then is such a consulting fee paid. It is one-time fee.
You may then continue to manage the business yourself. If you choose that we manage the business for you, we would retain 20% and you would be paid monthly 80% of net profits out of your own gold mine.
Your Own Sustainable Long Term Gold Mining Business
The final product that you are going to get with this program is your own sustainable long term gold mining business.
How to start
If you wish to start with the program, sign up for the follow-up instructions.
Contact us
Start Your Own Gold Mine LLC
Colorado Springs, CO 80907
UNITED STATES
START YOUR OWN GOLD MINE CORPORATION
1009 138TH ST CT S
Tacoma, WA 98444
UNITED STATES
Phone: +1 (720) 214-3296
www.startyourowngoldmine.com
In cooperation with GOLDIVANTI LP. Start You Own Gold Mark™ is a trademark of Start Your Own Gold Mine LLC and is pending registration.
Latest pages
Social Networks