Gold nuggets in rich gold ore
These are gold nuggets in rich gold ore.
This type of ore is yielding more than 2 kilograms in 3 trucks of material. While that may be true, our partner on the site has wasted resources in digging to find the the rich pockets of gold.
Wasting resources is not our principle. We like researching and minimizing expenses. Especially we like consistent gold and not pocket gold. It is better to consistently recover gold every day even if less, but searching for weeks for pockets of gold.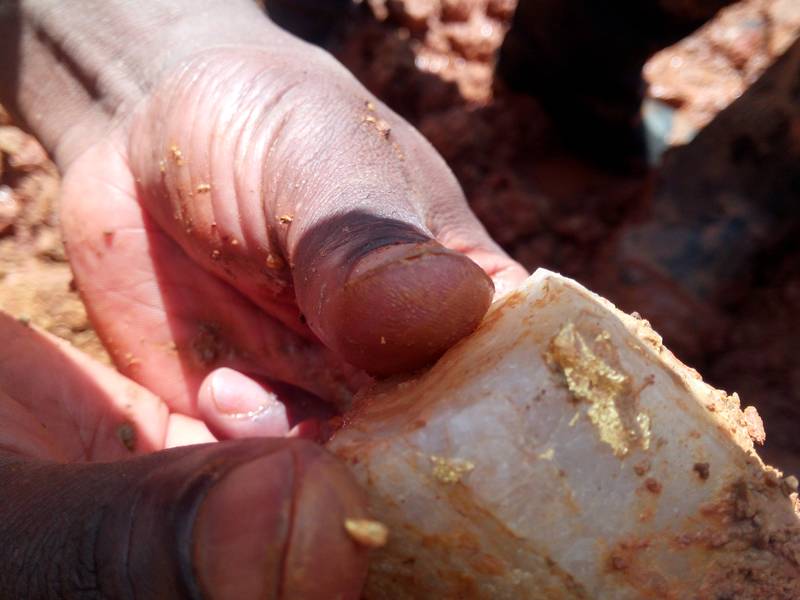 Contact us to Start Your Own Gold Mine. There is a simple rule at Start Your Own Gold Mine: if we can help you, we do, whenever and wherever necessary, and it's the way we've been doing business since 2002, and the only way we know