Table of Contents
The qualification requirements as listed on this page provide you with references to education and online resources, so that you may qualify for the position of executive staff within the Start Your Own Gold Mine company. The resources and courses you may attend by following the instructions may empower you as an individual and staff member, and as a businessman.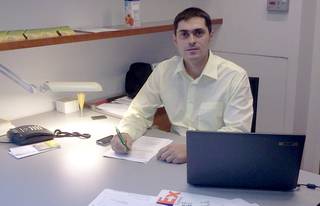 Online courses to attend
The online courses that you may attend, free of charge, and on distance, just by using your computer or mobile device, are going to empower you as an individual.
You will gain new skills and abilities, and by the application of such acquired knowledge, you may become able to handle life and business much better.
We may, in our sole discretion, decide to award you for the attendance and completion of the online courses.
You should complete the following online courses by exactly this priority as in the following list.
What you may expect?
If you are applying for any position in our company, and you finish the The Technology of Study course and have basics of elementary education, you are qualifying for various positions in our company. Keep that in mind.
As, if you are not able to clarify the words, and understand the words, you cannot follow and execute projects which we may assign to you.
When reading any information that relates to business, it is your responsibility to understand it, and if you don't, to clarify and openly say that you need to understand certain words, terminology, or meanings.
We do not wish to be involved in any relation with people who are not honest to themselves or to us. Understanding and communication is the key, and by accomplishing the above mentioned courses, you are automatically qualifying for exeutive positions.
You should contact us to arrange the interview as soon as you have finished the first course.
Success by students
We have recommended this course to some of the job applicants in our company. Following are their successes.
Victor Mollo, Mwanza, Tanzania
The technology of study course has equipped me with a burning desire to positively face my present and the future. With it, I have learned keenness, patience, and determination. I also realized that what I really thought as studying in high school wasn't really studying. For example I would tell my friend that am off to class to study but when an examination is brought just few minutes after reading, I still ended up failing and even forgetting what I just read. These lessons have enabled me realize that when we keep our hearts in what we are doing and get keen, nothing is impossible as long as we have the required steps.We can study anything and do well. And we can apply this in all aspects of life. Moreover I have learned that when people fail, its not because of challenges in the families or lack of infrastructures or certain facilities in school but it's because of having not understood something.In other words, the misunderstood word. Actually I have gained a lot, including, learning new English vocabularies, having their meanings, applying them in a self made sentence and fluency in general! I would have sent you the final essay I wrote to my supervisors so you could see in depth what I mean but unfortunately, I cannot retrieve the material. All the same I have requested them to send it to me.
Related pages
Current Gold and Silver Price
Current gold price as of March 13th 2021 is US $55.52 per gram or US $55526 per kilogram. Current silver price is US $25.93 per ounce or US $0.91 per gram or US $910 per kilogram.
Call Communication and Reporting Officer I/C of Start Your Own Gold Mine company in Tanzania, Mrs. Happiness Njela, on +256771843538
If you wish to call mentor Mr. Jean Louis for anything relating to Start Your Own Gold Mine simply call the number or on mobile devices click on this phone number +256771843538 to get immediately in touch, regardless of the time zone.
Current location of Mentor to Start Your Own Gold Mine
I am Mr. Jean Louis, mentor for Start Your Own Gold Mine program and I am currently located in Kampala, Uganda, preparing for the departure to new mining site on behalf of one of our clients.
I am managing teams of people in Uganda, Kenya, Rwanda and Tanzania on distance and exploration and gold mining face to face. We are also promoting our Tanzanite gemstone inventory.
You will need either to contact me or Communication and Reporting Officer I/C and geologist, Mrs. Happiness Njela in Tanzania as described.
Contact us to Start Your Own Gold Mine. There is a simple rule at Start Your Own Gold Mine: if we can help you, we do, whenever and wherever necessary, and it's the way we've been doing business since 2002, and the only way we know