How to start a small scale gold mining company
Small scale mining is easy when one knows how. This introduction may help the reader to start in small scale mining activity. The general information shall give a guidance on how to properly look into the future of own sustainable gold mining.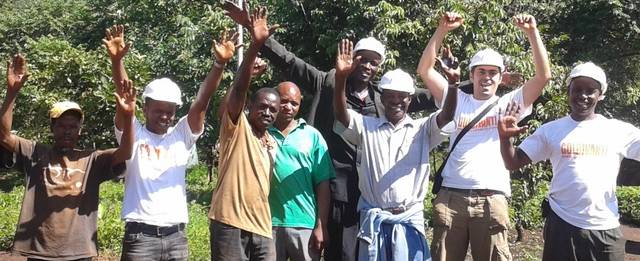 Knowledge is power
Just like in many other areas of business, knowledge is power. First thing to do in order to start a new gold mining activity is to obtain as much knowledge as possible for your future mining development. You certainly don't need to be an educated miner, but you do need to have access to knowledge and to experts that may help you during your beginning stage. Try to read as many prospecting books and instructions. Get acquainted with the prospecting tools such as metal detectors and gold sluices. Establish few local gold washing plants and process sand, soil or any kind of material, regardless if you are finding gold at the location or not. In fact, such actions, at first sight appearing useless, but they are going to help you in the real time situations. You do need to recognize the traces of black sand and heaviest minerals. You need to practically observe the minerals. Review the periodic table of elements again and especially find out the density or specific weight of gold, platinum, silver and other precious metals. Compare that to the specific weight of black sand and water, and go into deep understanding of the gold as precious metal. You should read at least few books on gold prospecting and some basic books on physics that explain characteristics of gold.
My name is Jean Louis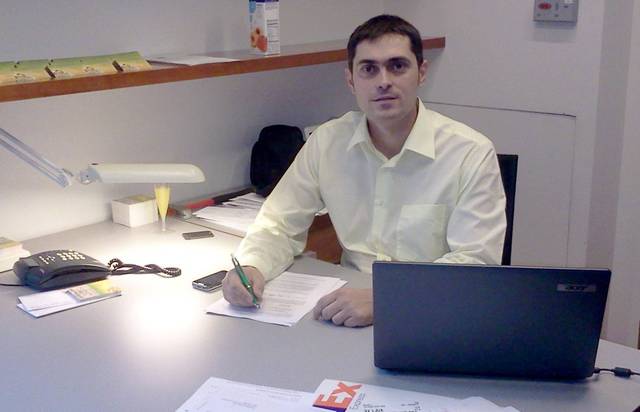 I am helping people worldwide to start a small scale mining company. While our focus is on Tanzania, we help people to start in Ghana, Papua New Guinea, Sierra Leone, Zimbabwe and other popular countries for small scale mining. You can send me email at any time for any matter. Karibu!
Legal setup and holding
You should consider making a proper legal structure in order to minimize your taxes and increase your income. If setting up companies in other countries, you have to consider proper holding companies. You are interested to minimize local taxes, income tax, corporate taxes and any dividend distribution taxes. Share with the government what must be shared, but keep most of your income for yourself. Consider consulting yourself with attorneys or corporate specialist such as RCD Wealth or other similar international consultants. Your legal setup is going to determine the future of your mining company, take it very seriously as your life and life of you partners and family depends on the proper structure.
Make sure you know where to sell the gold
Out of all important factors, one has to know that gold market is well developed and that one can sell gold pretty easy. Gold is sold easily, usually for cash in many locations of the world. Regardless where you are located, there are many gold dealers who are purchasing gold for highest prices on the market. You may work with local gold dealer, however, you should search for a gold dealer with quickest and most accurate turnaround times. Cash paid within 24 hours or at spot is the best that you may get. Distance to the dealer does make difference when mining in remote areas. You need to be able to quickly sell the produced gold without thinking. Raw gold contains silver and other precious metals. A good gold dealer is going to pay you for all precious metals that you deliver to them. Try to obtain the information where all the gold dealers are selling their gold. This may be a larger gold refinery. Contact the gold refinery and see how you can sell your gold and silver produced in your own gold mine directly to the refinery.
Mining land, claim or a mining license
As your next step in starting a new gold mining activity, you would search for the appropriate mining land. You may purchase such land, or acquire it as mining claim or in some countries pay for the mining license. You may also enter the joint venture with the mining land owner or license owner. There are numerous opportunities to consider and you need to find out what is best for you. My advice is to start in any manner you can while having long term strategy to expand to new mining lands and to acquire one such license yourself. Make sure you have the proper mining license so that you can actually start quick in production of gold. Some of companies located in United States and Europe, have been waiting for years to acquire the mining license. Don't let this happen to you. If you are after mining, simply choose another country and go there. African countries such as Tanzania, Ghana, Zimbabwe, Congo, Mali have all those opportunities waiting for you with season 12 months long.
Practical prospecting on the mining land
Engage in practical prospecting on the mining land that you have found. Observe environmental laws at all times. Practical prospecting need not be expensive. Watching small scale miners in Africa will give you tremendous practical approach. It may be so simple that it may look unbelievable. A western geologist with best education may need days, weeks, even months to prepare the proper report of the minerals on such mining land. That is certainly necessary for any large operation. However, African geologist with much less education, by using practical approach, may tell you exactly where is the gold, and within 10 minutes may demonstrate you that gold is there. Learning the most practical approach is of tremendous value. On numerous lands in Africa, one may start within a day to process material. Prospecting for gold is a big subject and its values and technology and effort required cannot be underestimated. Still you need to think for yourself how to get quicker into the business and real gold production by using any means that come available for least expenses possible.
Establishment on the mining land
Your next step would be to prepare your mining land for the work and in many cases for living. You do need a living space on the mining land, be it a tent, a living container or cabin or a brick house. You and your team, your employees do need a space for living at the place without traveling to distant cities. You are going to need kitchen, and space for material processing, tools, and all the equipment. You would clean the area from any trees or other obstacles. If there are any dangerous animals such as snakes or snake holes, you would need to take care of it. Any existing pits or shafts have to be carefully marked so that people don't fall into it. Think of security for people in the first place. You need to establish yourself on the mining land and to feel as safe as at home.
Hiring the work force
By using nearby villages you will find many people willing to work in the small scale mining company. In African countries it is very easy to employ local workers. By providing them some necessary accommodation, food and medicine, they will know you take care of your team and will be loyal to you. Do not underpay your workers. Offer them the average salary but fair to their work. We recommend that each person shall be paid based on their performance, rather than on the time worked. If the performance is double in the same time in comparison to other worker, the person shall receive the double pay. You will not be able to recognize in the first stage who is who and what character your workers have. During the time, this is going to be filtered, and some people will go, some will be fired and most of good people will stay working with you.
EQV formula for income in gold mining production
The acronym EQV stands for Equipment, Quality, Volume. It relates to three most important factors in the selective mining and small scale mining activities. The mining Equipment has its certain potential capacity. It shall be correctly evaluated including the number of people required to handle such equipment. If more people would raise the potential capacity of volume that may be processed, than the maximum number of people with equipment shall be calculated. If your mining equipment has capacity to handle 30 tonnes of material every day with 5 workers, that is what you wish to achieve daily and routinely. You are targeting the maximum available equipment capacity. The Quality factor relates to the higher grade of ores and better concentrate. Quality is relative to your results. One has to constantly keep an eye on better ores with higher grades, including to improve the Equipment factor and Volume factor to increase the Quality. The Volume factor relates to the amount of ores that is processed. There are many ways how one can increase the Volume processed, such as properly using Equipment, increasing the number of people, supporting the workers during the mining, awarding people for better performances, keeping discipline and working in few shifts.
The EQV formula for income in gold mining production can be applied on almost any kind of mining activities.
Gold Production = Equipment + Quality + Volume
Gold productions equals the number of Equipment parts in use plus the Quality of ores and concentrate plus the actual processed Volume of ores.
The expanded EQV formula for income in gold mining is shortly:
INCOME = Gold Production - (Expenses(EQV) + Expenses(Other))
The INCOME equals the GOLD PRODUCTION less the EQV EXPENSES and OTHER expenses.
Small scale mining groups and associations usually do not invest much or pay more money than they produce. This is very important in life and in business. One has to start with least expenses and produce more income over expenses.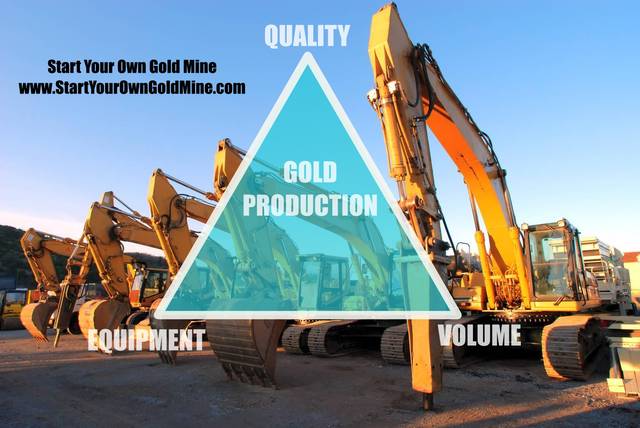 Expanding into sustainable activity
Once you have established proper ratio of Equipment that relates to Quality of ores and daily and routinely Volume handling, you will be able to calculate how to maintain sustainable mining activity. One has to observe the expenses in relation to handling and maintaining the Equipment, Quality and Volume. There are also other expenses such as administration, royalties, taxes, research and much more. All expenses have to be lessened down with income and gold production increase. The gold mining production can be easily sustained or maintained if one has proper knowledge for it. It can also easily fail. The difference between the failure and success is in the learning, training and application of the knowledge.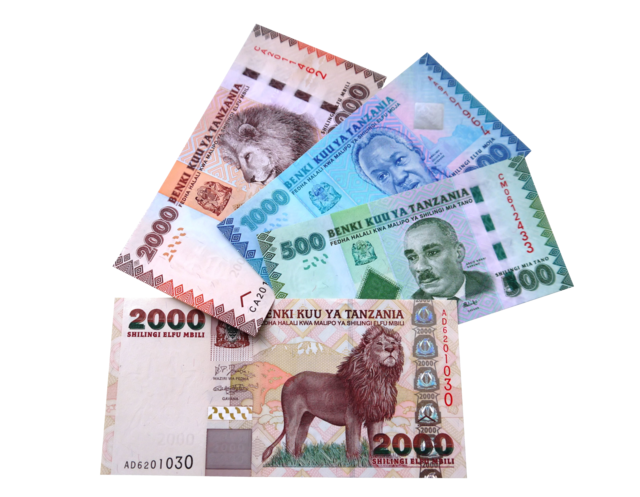 Start Your Own Gold Mine
Start Your Own Gold Mine is a fully integrated and straightforward business program that helps people to start with the small scale mining company and to produce the first 5 kilograms of gold. The program helps the investors and businessmen to start small without expensive payments for mining claims, research, geological reports and organization. It is mentor guided consulting and guidance program that helps the businessman to carry out all necessary steps to reach the gold production time.
Be successful!

Related pages
Current Gold and Silver Price
Current gold price as of March 13th 2021 is US $55.52 per gram or US $55526 per kilogram. Current silver price is US $25.93 per ounce or US $0.91 per gram or US $910 per kilogram.
Call Communication and Reporting Officer I/C of Start Your Own Gold Mine company in Tanzania, Mrs. Happiness Njela, on +256771843538
If you wish to call mentor Mr. Jean Louis for anything relating to Start Your Own Gold Mine simply call the number or on mobile devices click on this phone number +256771843538 to get immediately in touch, regardless of the time zone.
Current location of Mentor to Start Your Own Gold Mine
I am Mr. Jean Louis, mentor for Start Your Own Gold Mine program and I am currently located in Kampala, Uganda, preparing for the departure to new mining site on behalf of one of our clients.
I am managing teams of people in Uganda, Kenya, Rwanda and Tanzania on distance and exploration and gold mining face to face. We are also promoting our Tanzanite gemstone inventory.
You will need either to contact me or Communication and Reporting Officer I/C and geologist, Mrs. Happiness Njela in Tanzania as described.
Contact us to Start Your Own Gold Mine. There is a simple rule at Start Your Own Gold Mine: if we can help you, we do, whenever and wherever necessary, and it's the way we've been doing business since 2002, and the only way we know