About mentor to Start Your Own Gold Mine, Mr. Jean Louis
This page is telling you about the mentor to Start Your Own Gold Mine, Mr. Jean Louis, little about his life story and background in teaching and consulting for business startups.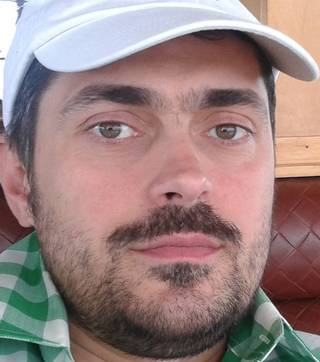 Mr. Jean Louis is born in 1973 and have opened his first official company the first working day of this 18th birthdate. This was 4 years too late, as business was running since he was 14 years. He worked in former Yugoslavia, in theater of Austria, in Germany, Denmark, Norway, Italy, Tanzania and Uganda. He has helped hundreds of businessmen worldwide to establish their own business. Knowledgeable in international corporate laws he has been helping with business startups and asset protections since 2002.
Distance management and delegation skills enable him to run multiple teams in multiple countries in the same time.
Communication is number one priority.
That is the motto of Mr. Louis. Start Your Own Gold Mine with personal and face to face consulting and training by Jean.
Since his 16th year he was providing computer and programming courses. Even people without previous computing knowledge could learn how to make new experiments, calculations, invoices and business processes.
He finished the metal school in former Yugoslavia, then management courses in Copenhagen, Denmark, in 1998 and 1999.
Short history of business
He has beenself-employed since he was 14 years, and have opened his first company in Yugoslavia on the first working day after his 18th year on Monday 27th 1991.
from 1991 - 1992, self-employed in business of event organization and entertainment in former Yugoslavia

in 1992, he moved to family in Germany, where he worked in family business of meat production

from 1993 - 1994, worked in MEHRSTETTENER ROH-SCHINKEN factory, as manager of the air-dried meat factory, Stuttgart, Germany and Mehrstetten in Germany

1994 - 1995, employed with SEEBACHER GMBH, Stuttgart Germany

1996 - 2017, self-employed in the separate area of entertainment, and event management

1998 - 1999, employed as sales manager selling books and media from Copenhagen, Denmark

2002 - to present time, works as self-employed business consultant, mentor and guide, providing corporate registration services, company and business establishment consultanty, investment guidance, and management and administration services.

2008 - 2009, manager of communication company with over 500,000 euro in profits for the owner.

2010 - 2015, manager of gold buying company in Croatia, the gold purchasing company, that started whole gold trading busines in whole Balkan areas, we had more than 1,000 Internet domains, and advertised all over radio and newspapers. Initiator of gold trade in Balkan area.

2011 - 2015, manager of gold refinery company in Slovenia, the gold refinery that served as intermediary agent for refining gold, platinum, silver, rhodium, palladium, and buying gold from companies in Balkan area.

2009 - 2017, General Partner of company GOLDIVANTI LP, United Kingdom, that is investing in Tanzania.

2012 - 2013, manager of company GOLDIVANTI (TANZANIA) LIMITED, that did the primary research in Tanzania during 6 months from 2012 to begin of 2013, and stopped with business due to conflict with the partner.

2014 - 2017, manager of company START YOUR OWN GOLD MINE, United States, with the purpose to develop mining lands in Tanzania, mostly for the foreign investors.

2016 - 2017, director of Tanzanian START YOUR OWN GOLD MINE LIMITED, company, that closely work with the American START YOUR OWN GOLD MINE.

2018, opened company Tanzanite Apollo Limited in Tanzania, https://www.tanzaniteapollo.com

2018, opened company Goldivanti Gold Limited in Uganda

2018, opened company Start Your Own Gold Mine in Kenya

2019, opened company Start Your Own Gold Mine in Rwanda
Skills of Mr. Louis
Programming in computer languages such as Perl, BASIC, Logo, Scheme, Lisp, Bash, and this includes teaching people programming.

Database, computer and other information technology skills, development of banking software, accountancy software, and Entreprise Resource Planning.

Gold prospecting skills, acquired in Europe and in East Africa, able to prospect for alluvial gold, for lode gold, handling of gold recovery equipment and similar.

Management skills, such as business planning, recruitment, supervision.

Contract negotiations, negotiations of joint ventures.

Versatile in consulting people on improvement of their own businesses, incorporator and registrator of worldwide companies. Knowledgable in U.S. corporate law related to corporations and limited liability companies, including European corporate laws.

Leader of a diamond polishing office and skilled in supervision and management of polishing of gemstones, see https://www.tanzaniteapollo.com

Speaking English, German, Italian, Serbocroatian, knowing some Swahili.

International trade skills.

Knowledge of Market Research.

Knowledge of minerals, gold and precious metals, diamonds, gemstones. Knowledge of mining techniques.
Call Communication and Reporting Officer I/C of Start Your Own Gold Mine company in Tanzania, Mrs. Happiness Njela, on +255626100000
If you wish to call mentor Mr. Jean Louis for anything relating to Start Your Own Gold Mine simply call the number or on mobile devices click on this phone number +256771843538 to get immediately in touch, regardless of the time zone.
Current location of Mentor to Start Your Own Gold Mine
I am Mr. Jean Louis, mentor for Start Your Own Gold Mine program and I am currently located near the Bwindi Impenetrable Forest in district of Kisoro in Uganda. I am managing teams of people in Uganda, Kenya, Rwanda and Tanzania on distance and exploration and gold mining face to face. We are also promoting our Tanzanite gemstone inventory.
You will need either to contact me or Communication and Reporting Officer I/C and geologist, Mrs. Happiness Njela in Tanzania as described.
Contact us to Start Your Own Gold Mine. There is a simple rule at Start Your Own Gold Mine: if we can help you, we do, whenever and wherever necessary, and it's the way we've been doing business since 2002, and the only way we know