How businessmen take the natural risks of mining
My name is Jean Louis, and I am mentor to Start Your Own Gold Mine. In this article I will be mentioning some of risks in gold mining that I have experienced myself together with my team, including the risks in regards to the actual production. Our program, named Start Your Own Gold Mine, requires a businessman to invest the amount of $22,000 into the gold mining startup and consulting.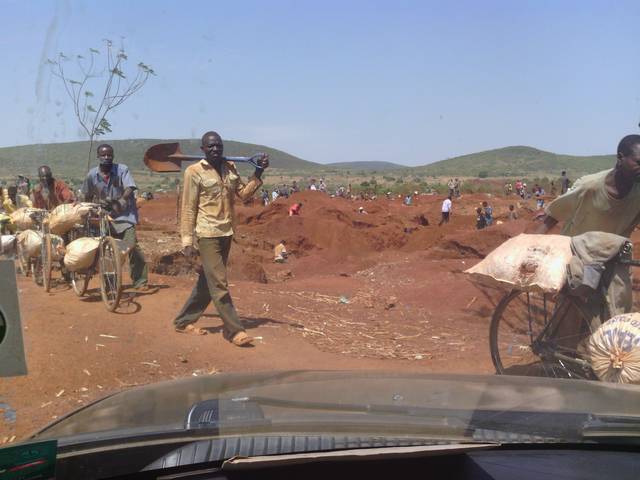 The program is straightforward, integrated, and turnkey consulting, guidance and mentor based Wealth Generation Plan that is carried in steps to reach Goals and Purposes such as the income amount in moneys, equivalent to 3 kilograms of gold, net after taxes and expenses. Profits may be substantial. Though, one shall not loose the sense for possible business risks. The business of mining is not risk-free.
Yet, risky as it is, gold mining can hardly be said to be more subject to unpreventable vicissitudes than, say, pastoral pursuits, in which private individuals risk, and often lose or make, enormous sums of money.
There are unavoidable risks of mining itself, which may, at any moment during the year lost, call for increased expenses and increased faith in ultimate success. To the mining man who makes money by the business, the natural risks of mining is all he will take; it is sufficient; and when he invests more money in machinery he takes good care that he takes no chances of either failure or delay.
The following are rules which no mining company or individual mine-owner can afford to neglect.
The risk should be confined to mining. No body of directors is justified in taking a shareholder's money and investing it in new processes or machinery when the subscription was simply for a mining venture. Directors are invariably incapable of deciding whether a so-called improvement in machinery or process is really so or not, and the reasonable course is to follow established precedents.

The risk of selecting an incompetent manager should be reduced to minimum by taking a man with a successful record in the particular work to be done. The manager selected should be prohibited, as much as the directors, from experimenting with new methods or machinery. A really experienced man will require no check in this direction, as he will not risk ruining his reputation.

The only time for a company to experiment is when the mine is paying well by the usual methods, and the treasury is in a condition to speculate a little in possible improvements without jeopardizing regular returns.
Probably this is the best place to insert another word of warning to directors who are not mining specialists, and also to investors in gold mining shares. Assays of auriferous lode material are almost invariably worthless as a guide in the real value of the stone in quantity.
The reason is obvious. First, the prospector or company promoter, if he knows it, is not in the least likely to pick the worst piece of stone in the heap for assay; and, secondly, even should the sample be selected with the sole object of getting a fair result, no living man can judge the value of a gold lode by the result of treatment of an ounce of stone.
The risky situations out of my personal experience
All the above mentioned three risks, such as investing in new processes, then the risk of selecting incompetent manager and experimenting when the mine is paying well are the part of my past. The impact of those three above risks has stalled the operations of my own company for longer time. I have used moneys for new processes, elected for four times an incompetent manager, and experimented when the mine is paying well. I have gone through that. You will not follow the same path that I have followed.
Here is how we have solved it for us and for our clients:
We don't experiment, neither invest in new processes. The technology is complete and turnkey. We don't allow our clients to experiment or deviate. Several proposed contract have been canceled due to deviations. We keep a strict policy in our own business and towards clients. There are no deviations in choosing the technology processes.

Managers are carefully pre-selected, selected, and elected with strict contract, and discipline, that mining processes may run continuously. Multiple managers are available to replace each other in case of emergency.

When gold mine is paying well and running, there is no change in the business, and no experimenting allowed. The process has to be repeated for as long, until the objectives, Goals and Purposes of the contract to Start Your Own Gold Mine have been reached.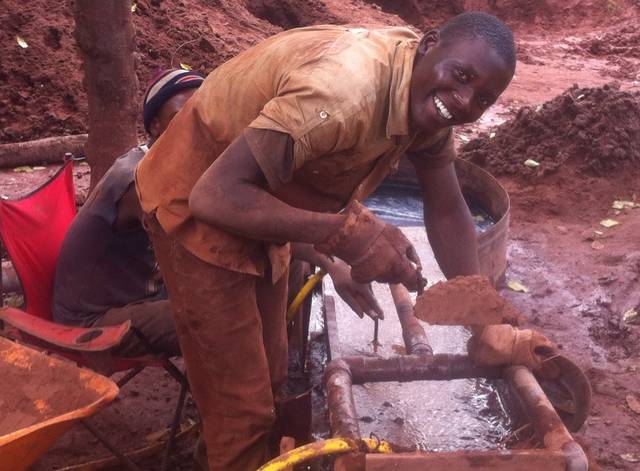 There are risks in mining, just as in any other business. That is why we have made a clear path for new clients, to go straight to the gold production within 45 days upon the company registration in the country.
I believe that my work is valuable for new businessmen in gold mining.

Related pages
Current Gold and Silver Price
Current gold price as of March 13th 2021 is US $55.52 per gram or US $55526 per kilogram. Current silver price is US $25.93 per ounce or US $0.91 per gram or US $910 per kilogram.
Call Communication and Reporting Officer I/C of Start Your Own Gold Mine company in Tanzania, Mrs. Happiness Njela, on +256771843538
If you wish to call mentor Mr. Jean Louis for anything relating to Start Your Own Gold Mine simply call the number or on mobile devices click on this phone number +256771843538 to get immediately in touch, regardless of the time zone.
Current location of Mentor to Start Your Own Gold Mine
I am Mr. Jean Louis, mentor for Start Your Own Gold Mine program and I am currently located in Kampala, Uganda, preparing for the departure to new mining site on behalf of one of our clients.
I am managing teams of people in Uganda, Kenya, Rwanda and Tanzania on distance and exploration and gold mining face to face. We are also promoting our Tanzanite gemstone inventory.
You will need either to contact me or Communication and Reporting Officer I/C and geologist, Mrs. Happiness Njela in Tanzania as described.
Contact us to Start Your Own Gold Mine. There is a simple rule at Start Your Own Gold Mine: if we can help you, we do, whenever and wherever necessary, and it's the way we've been doing business since 2002, and the only way we know