The Business of Mining
A BRIEF, NON-TECHNICAL EXPOSITION OF THE PRINCIPLES INVOLVED IN THE PROFITABLE OPERATION OF MINES
BY ARTHUR J. HOSKIN, M.E., 1912
CONSULTING AND GENERAL MINING ENGINEER; WESTERN EDITOR, "MINES AND MINERALS"; FORMERLY PROFESSOR OF MINING, COLORADO SCHOOL OF MINES; MEMBER, AMERICAN INSTITUTE OF MINING ENGINEERS; MEMBER, COLORADO SCIENTIFIC SOCIETY
THE BUSINESS OF MINING
INTRODUCTION
There is probably no line of human activity that is not beset with malicious and ignorant intruders. The fact that any occupation or business is really legitimate seems often to stimulate the operations of these disreputable persons.
Mining does not escape the application of this postulate. For ages, the industry has afforded most fertile opportunities for the machinations of the unscrupulous and the erring. Somehow, there weaves throughout the history of mining a sort of magnetism rendering us unduly susceptible to the allurements which are presented with every mining proposition.
It is not, however, always intentional deceit that is perpetrated upon the unwary. Often, mining failures result from actual ignorance of the business upon the part of those entrusted with its conduct, or if not from actual lack of knowledge, then from erroneous conceptions with the consequent misapplication of honest endeavor. A victim of such misplaced faith is perhaps more leniently inclined than is the person who has been duped by a "shark," but the effect upon the great industry is hurtful in either case.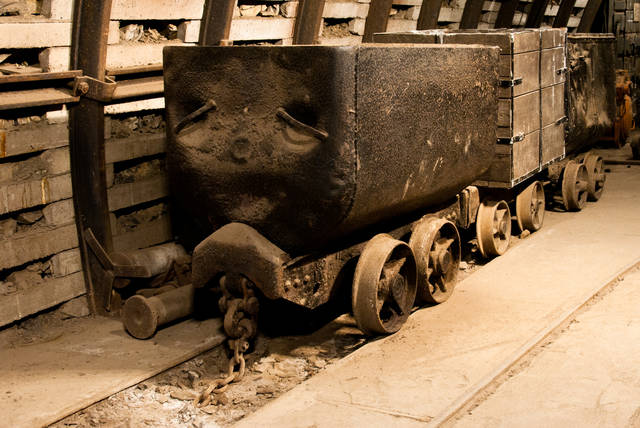 The purpose of this short monograph will be served if the author can feel assured that his readers will finish its perusal with the belief that mining may be followed as a business with just as much assurance of success as attaches to any one of the many lines of industrial activity. Many persons who have sustained losses in mining ventures deserve no sympathy whatever, since they have not exercised even the simplest precautions. So long as men—or women—will take as fact the word of any untrained or inexperienced individual concerning investments, just so long will there be resultant financial losses, no matter what the line of business. Because there have been elements of chance observed in the records of mining, this business appeals to the speculative side of our human natures, with the result that untold numbers of individuals have had ample reason to regret their ventures. But, as will be found in the text matter, mining can be relied upon with precisely as much assurance as can any other business.
Nothing of a technical or engineering sort has been attempted herein, the sole aim of the writer being to establish the reliability and the credit of the mining industry as a whole by pointing out the lines of conduct which should be followed by those who enter its precincts as business people. When investors of small or large means will put their money into mining projects with the same precautions that they would exercise in placing their cash in other enterprises, they will be rewarded with corresponding remuneration. In this firm conviction, then, this little work is dedicated to the intelligence of American laymen in mining matters.
Related pages
Current Gold and Silver Price
Current gold price as of March 13th 2021 is US $55.52 per gram or US $55526 per kilogram. Current silver price is US $25.93 per ounce or US $0.91 per gram or US $910 per kilogram.
Call Communication and Reporting Officer I/C of Start Your Own Gold Mine company in Tanzania, Mrs. Happiness Njela, on +256771843538
If you wish to call mentor Mr. Jean Louis for anything relating to Start Your Own Gold Mine simply call the number or on mobile devices click on this phone number +256771843538 to get immediately in touch, regardless of the time zone.
Current location of Mentor to Start Your Own Gold Mine
I am Mr. Jean Louis, mentor for Start Your Own Gold Mine program and I am currently located in Kampala, Uganda, preparing for the departure to new mining site on behalf of one of our clients.
I am managing teams of people in Uganda, Kenya, Rwanda and Tanzania on distance and exploration and gold mining face to face. We are also promoting our Tanzanite gemstone inventory.
You will need either to contact me or Communication and Reporting Officer I/C and geologist, Mrs. Happiness Njela in Tanzania as described.
Contact us to Start Your Own Gold Mine. There is a simple rule at Start Your Own Gold Mine: if we can help you, we do, whenever and wherever necessary, and it's the way we've been doing business since 2002, and the only way we know