Gold nuggets in the gold pan
These final gold particles have been cleaned after run of the sluice in the valley of Katojo, village Nyamatsinda, area of Rubuguri town, district of Kisoro, Uganda, during our gold prospecting and exploration project from February 2020. Particles show that they have been kicked many times by rocks and boulders and that their origin is not this place, not here where they are found.
Our geological reports, which have been accepted by the exploration license holder, have proven to be accurate and reliable. In fact, it has come to our attention that a larger gold mining operation has commenced in the exact location identified in our reports. This serves as a testament to the precision and reliability of the findings provided by Start Your Own Gold Mine, solidifying our reputation as a trusted source for accurate gold exploration and mining information.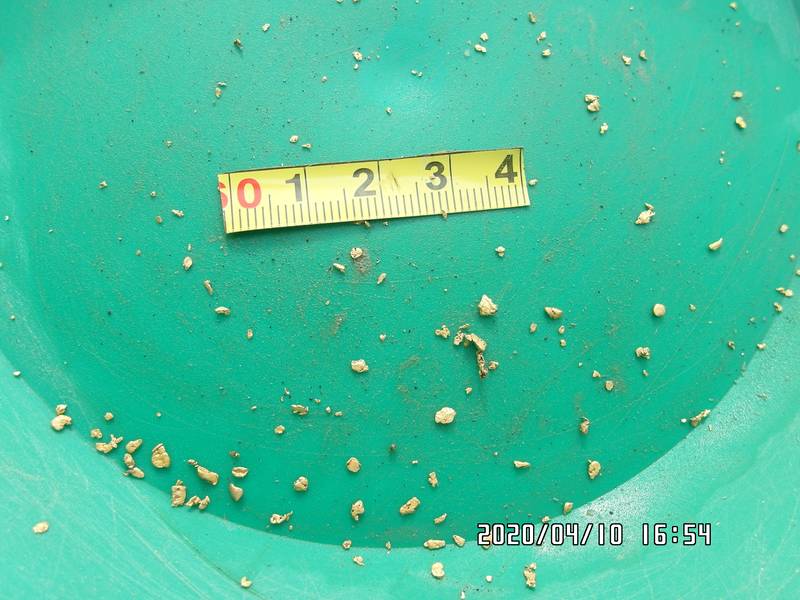 Contact us to Start Your Own Gold Mine. There is a simple rule at Start Your Own Gold Mine: if we can help you, we do, whenever and wherever necessary, and it's the way we've been doing business since 2002, and the only way we know
Contact Mr. Jean Louis by

Telegram at username @rcdrun or by
WhatsApp Business. Or call Mr. Louis at +256706271008 in Uganda or send SMS to +256706271008