What is Start Your Own Gold Mine?
Start Your Own Gold Mine is a straightforward, integrated and turnkey business consulting program that helps the client to start a viable gold mining production. Depending of the execution of the plan it is quite possible to start gold mining production within 45 days after the company registration and presence of parties on the ground. Start Your Own Gold Mine is the gold mine business startup consulting program.
As every gold mining business is considered risky we have devised a gold mining business startup service named Start Your Own Gold Mine with purpose to minimize the mining risks and to help client with specialized gold mining and recovery training to become competent to run a gold mining operation.
The business program Start Your Own Gold Mine is the Wealth Generation Plan as authored and designed by Mr. Jean Louis and the company RCD Wealth.
The Start Your Own Gold Mine as Wealth Generation Plan is well worked out to help our clients obtain income and wealth within some reasonable time, and with the comparatively quicker return of investment in order to enjoy the financial freedom.
Even though millions of gold miners on mining lands in East Africa freely earn for their lives by gold recovery and mining activities, this program may not be for everybody.
To make the business successful our client need to to learn, get trained, need to practice gold recovery methods, need to learn how to establish the organization and how to manage staff members and resources available.
You will learn and understand how to Start Your Own Gold Mine through a mentor guided program and how to improve your gold mining production, or alternatively you may purchase gold sourced from our mining sites or engage in gold mining investment opportunities.
There are currently 2 (two) different Wealth Generation Plans to Start Your Own Gold Mine on a small scale mining level, that is the basic or sharing program and full program.
Such a gold mining startup may grow and expand into medium and large scale mining.
Introduction Video and Definitions
Contact Information
Contact Start Your Own Gold Mine in Uganda
Definitions of words
For the full understanding of what is being offered, it is good to review the definitions of the words used.
Artisan

a skilled worker who practices some trade or handicraft, including mining.

Artisanal

relates to artisan.

Artisanal mining

is the most common rudimentary mining activity as conducted in Africa, usually by societies and people independent from each other

Aqua Regia

aqua regia, nitrohydrochloric acid — (a yellow fuming corrosive mixture of nitric and hydrochloric acid that dissolves metals (including gold))

Bedrock

a solid layer of the Earth's crust. Bedrock underlies streams and forms an impenetrable layer that traps gold and other heavy materials.

Benches

ancient deposits of river-borne sand and gravel that may now be quite some distance from the present waterway.

Caliche

brown or white material, usually containing rocks and gravel that are cemented together tightly with calcium carbonate. Commonly encountered in dry, desert placers.

Colors

small pieces or specks of gold.

Consulting

is providing professional and expert advice. The program Start Your Own Gold Mine is consulting and mentor guided program. Condition for it to work is that client has to adhere to the guidance and consulting.

Crevicing

small-scale mining method in which tightly-packed sand and other material is removed from cracks and crevices in bedrock, usually with pry bars and/or thin scraping tools. Once removed, any gold content may be recovered by gravitational methods.

Deposit

is naturally accumulated minerals

Drift

is a horizontal (or nearly horizontal) passageway in a mine.

Event

something that happens at a given place and time

False bedrock

any hard layer that acts like bedrock in trapping gold. Clay, volcanic ash and caliche often serve as false bedrock.

Financial freedom

is the state of having enough wealth to enjoy the life and do whatever one wants to do without worries about money. All we want is to help clients, our companies and our partners to achieve financial freedom.

Generation

is coming into being, formation. To generate wealth, both client and the consultant shall work closely together so that our resources get used as intended and that wealth can be generated.

Geographic location

means identification of a point or an area on the Earth's surface or elsewhere.

Gold

a soft yellow malleable ductile metallic element; occurs mainly as nuggets in rocks and alluvial deposits; does not react with most chemicals but is attacked by chlorine and aqua regia. Knowing the metal helps greatly in its recovery.

Gold bearing ore

means the ore containing enough gold profitable to be mined.

Gold mining

is the act of extracting gold bearing ores from the earth and it includes a full metallurgy process until the production of the valuable final product - gold.

Gold present

is the amount of gold actually existing or present in the deposit.

Gold recoverable

is the amount of gold which can be extracted from the deposit by the use of any of the well known processes, such as a pan, sluice box, concentrator, centrifugal separator, dry washer, or any other process of ore processing.

Gradient

a graded change in the magnitude of some physical quantity or dimension.

Guiding

is to conduct in a course of action or path. From our side we direct the course and determine the direction of actions. From client's side is necessary to follow the course and directions of actions.

Highbanking

using a sluice box, possibly some distance from a waterway, aided by a stream of pumped or diverted water.

Homogeneous

means all of the same or similar kind or nature

Integrated

is formed into a whole. The whole program consists of many parts formed into a whole, so that actual production may start quickly. Client is responsible to be present and adhere to the strategic and tactical planning.

Inorganic

means lacking the properties characteristic of living organisms

Lode

refers to host rock that contains gold. Lode gold may be free milling and appear as stringers, thick sheets or fine wires; or it may be so minute that a microscope is required to see it.

Mentor

is wise and trusted guide and adviser. Our company and assigned other authorized companies and staff members represent the mentor party. The consulting and guidance is performed by the company, through the assistance of mentor Mr. Jean Louis and other mentors, together with the team, that may be assigned by the company. Consultant may provide multiple mentors. The initial mentor is Mr. Jean Louis.

Metallurgy

is the science and technology of metals. We employ metallurgists, geologists, mining engineers and use the scientific approach for gold recovery purposes.

Minerals

are solid homogeneous inorganic substances occurring in nature having a definite chemical composition

Nugget

is a solid lump of a precious metal (especially gold) as found in the earth.

Ore

An ore is a natural aggregation of minerals from which metal or metallic compound can be recovered with profit on a large scale. When the per cent of metal is too low for profitable extraction, the rock ceases to be an ore. The rock has to be tested to determine this point. Reference: Samplings Series No. 2, page 2-3

Ore dump

An ore dump is a pile or pile or heap of ore. The ore making up a dump is usually selected roughly for each particular dump, that is, high grade ore is usually dumped in one pile, medium in another, and waste discarded. Reference: Samplings Series No. 2, page 2-3

Particle

is a tiny piece of anything.

Placer

is a deposit of mineral-bearing gravel, sand or soil. It is an alluvial or glacial deposit of and/or gravel containing particles of gold or other valuable minerals.

Placer gold

Gold eroded from its host rock and now mixed with sand and/or gravel is considered placer gold.

Prospecting

exploration for useful or valuable things or substances, such as minerals. It is locating and evaluating the quantity and worth of potential valuable minerals. Prospecting includes panning, which often is used to determine the gold content of placer and/or crushed lode materials.

Prospecting Check

essential, practical and controlled gold verification action conducted by Start Your Own Gold Mine staff members and clients that drastically increases the knowledge of the gold in potential and tangible gold bearing ores.

RCD

is an acronym for Reach, Connect, Deliver formula that through very practical application leads to Wealth Generation. We provide services to our clients in the same manner like we use those services for ourselves.

Report

a written document describing the findings of some individual or group

Sample

is a collection of fragments or pieces from a deposit which contains exactly the same minerals in exactly the same proportions as they exist in the deposit.

Sampling

is the act of collecting samples.

Shaft

is a long vertical passage sunk into the earth, as for a mine or tunnel.

Small scale mining

is serious, well organized mining company or mining business that is producing well yet not as large as large companies such as Barrick, Anglo Gold Ashanti, or others.

Straightforward

is easy to understand, not complicated. The Start Your Own Gold Mine is straightforward under condition that our client follows our guidance.

Stringer

small or very thin veinlets of mineral, usually in other rock.

Tailing

is the remaining part of already processed ores.

Tangible gold bearing ore

this is ore that we are dealing with. We do not deal with ores that are not tangible, maybe written or identified in some reports or vague hearsay stories. We are looking for tangible gold bearing ores.

Turnkey

is fully functional and ready to use. The gold recovery technology is fully functional and appropriate for three types of ores such as tailings, alluvial and eluvial gold recovery and lode gold in rocks. With several hundreds of mining licenses, recruitment pool, and the knowledge, the program offers turnkey solution for small scale mining startups.

Verbal Gold Prospecting

verbal gold prospecting is fastest method known to come to the gold in rural and non-developed areas of the world. Face to face interviews with inhabitants of villages, miners, their relatives and friends is so far fastest and inexpensive method to find the sources of ores with good gold grade.

Wealth

is the state of being rich and affluent or having a plentiful supply of material goods and money. Gold mining can be a very subjective business that sometimes can be thought of, as looking for a needle in a hay stack. Sometimes even the wealthiest mining companies experience failure when exploring and mining for gold. Both client and consultant enter this agreement with realistic expectations and the knowledge that gold mining cannot offer absolute guarantee of financial gains or the attainment of limitless wealth. However both parties being of sound reason accept all the inherent associated risks of gold mining.
There exists many other definitions of mining technologies. The above definitions relate to this page and the business program named Start Your Own Gold Mine.
Benefits for clients
Start Your Own Gold Mine is practical consulting and training program for gold mining business where all necessary resources, material, equipment, details, Know-How, staff recruitment pool, accommodation for staff members, are prepared and provided to client.
You Start Your Own Gold Mine in 45 days with less than US $70,000 Africa with full help, training, assistance, mentorship until your become competent in maintaining, organizing and managing small scale mine.
Recruitment pool
Our recruitment pool is number of people we know not only in the mining industry. We know mining engineers, metallurgists, geologists, and beside those we know administrators, personal assistants, economists, accountants, guides, cooks, maids and you name it.
Major resources provided to our clients
Major gold mining resources provided to our clients are following:
Full legal setup for client is provided in terms of company registration, provision of local directors, assistance with bank accounts and basic trade licenses.

Recruitment pool of several thousands of skilled people related to mining industry in East African countries Rwanda, Uganda, Kenya and Tanzania. Staff members are trained by our company and provided to client's company during the Start Your Own Gold Mine program.

Mining location with tangible gold bearing ores. We recommend to our clients mining locations with tangible gold bearing ores so that business may start quickly and within days. Thus only proven mining locations or mineral processing locations are provided to client. We make sure that tangible gold bearing ore will be available for client for quick startup with gold recovery and gold mining. We do not provide empty or plain and not developed mining lands to our clients unless clients choose it so.

Mining license and/or mineral processing license. We help the client to obtain either the mining license or mineral processing license. In case of citizens' held licenses, clients are advised to sign up agreements of joint venture or partnerships to use the available local citizen's license. Options to directly hold licenses are available.

Basic gold mining and gold recovery equipment is provided to the client. The program for US $22,000 provides to client during the training stage the extensible SYOGM™ Gold Recovery Plant with the volume capacity of 80 tonnes of soft ores per day or 10 tonnes per hour. Proper organization of the work force may raise the capacity to few hundred tonnes per day. We can proudly claim that we can teach every client on how to get gold and how to properly use gold recovery methods.

Training, guidance, consulting and mentorship. Client is guided and consulted through one or more assigned mentors in various aspects of doing gold mining business. Geologists may be assigned to client to train client in recognition of gold bearing veins. Mining engineers may be assigned to consult the client on gold production lines. Metallurgists may be hired and assigned to client to help him devise more efficient methods of gold recovery. Attorneys and advocates and accountants may be assigned to assist the client in legal and tax matters. Our face to face consultants will be guiding the client through each of necessary steps so that training is successfully delivered to our client.

Privileged Benefit is conditional and additional gold recovery and gold mining equipment provided by our company and worth more than US $60,000. In order to help the client achieve the gold production of several initial kilograms of gold, we will provide equipment in our possession, whatever it may be, or whatever we may provide such as air compressors, jackhammers, pneumatic drills, containers for storage or accommodation, brick making machines for buildings on mining sites, jaw crushers for continuous lode and rock crushing, rock impact mills and ball mills for grinding and milling of the gold bearing ores, cranes, lifts, ore buckets, sluices and whatever other equipment may be necessary to help the client and our side, so that initial few kilograms may be produced by client.
Benefits by using our resources
By using Start Your Own Gold Mine readyavailable resources you are gaining following benefits:
You are saving on expenses of the equipment, as we are using low-cost, patented and improved gold recovery methods, that has been designed to otherwise recover the smallest gold particles that some company are leaching by using cyanide;

You are kick-starting the gold mining business, without much preparation on your side;

You are saving considerable amounts of money, as you will avoid all the research, exploration, preparation, talks, and numerous failures that we have already gone through;

You are saving on expenses of the equipment, as we are using low-cost, patented and improved gold recovery methods, that has been designed to otherwise recover the smallest gold particles that some company are leaching by using cyanide;

You gain immediate orientation, accommodation, you gain access to labor, stuff, legal and administrative services, accountants and assistants, you are kick-starting your own gold mine.
It would be very expensive to start the adventure on your own and it would take with best efforts at least six months or longer, when you come to Africa to start from the beginning in this business. You would spend a minimum of US $50,000 during the exploration stage, probably way more, and not to mention that you would have to solve the problems about people who give you intentionally false information or problems about the corruption that is widely present. Any corruption and crime is reported from our side and we never enter into suspicious transactions. But someone else, as some of our colleagues from Italy, would easily be lured into corruption cases and in the end could be expelled from the country or even end up in jail. Just by simple and innocent mistake, such as it is buying a single diamond, when you don't have a proper license for it.
Our resources already exist: established businesses, lodging, office, staff, interpreters, pumps, beds, houses, land and location, contracts with licensees, machinery, generators, solar energy, pipes, boilers, water tanks and so on.
Such resources are used in the Start Your Own Gold Mine program.
Otherwise, if you do not make use of the existing resources, the cost would be much higher in the first stage, and you would spend months and months more just to establish your own location. We want to avoid it.
Countries available to Start Your Own Gold Mine
Our group have legal establishments in Rwanda, Uganda, Kenya and Tanzania. We may potentially work in any of the East African countries such as Burundi, South Sudan but also the Democratic Republic of Congo.
While we may offer the consulting for business startup to Start Your Own Gold Mine in many other countries, the Privileged Benefit is available only in Rwanda, Uganda, Kenya and Tanzania for the time being as of
The program is available in any country of the world, where three types of ores may be processed with gravitational gold recovery methods and where such consulting may be legally provided.
Client's training is conducted on the ground in the country of choice. Yet, the major parts of training can also be conducted anywhere within Europe or other locations in the world, as long as additional expenses are covered.
Pre-negotiated mining claims per country
| Country name | Number of mining site |
| --- | --- |
| Tanzania, United Republic Of | 332 |
| Uganda | 10 |
| Congo, The Democratic Republic Of The | 2 |
| Ghana | 2 |
| Zambia | 1 |
| Turks And Caicos Islands | 1 |
| Congo | 1 |
| Sierra Leone | 1 |
| Liberia | 1 |
| Benin | 1 |
(10 rows)

Start Your Own Gold Mine in 45 days with US $22,000
The Start Your Own Gold Mine program for the consulting fee of US $22,000 provides a client with a full bundle of previously created and prepared resources so that first 5 kilograms of gold may be produced and shared between the client and our company by the ratio of 3 kilograms for client and 2 kilograms for our company. Upon completion of full training and production of 5 kilograms of gold, business remains to client for the future.
Clients are expected to have more available capital then the fee that is paid in Start Your Own Gold Mine for their expenses of accommodation or residency expenses.
Benefits of the SYOGM™ Sharing Program
Matrix Gold Prospecting program to make sure of the existence of gold bearing ores on a mining site.

Determined and found gold bearing ores on a mining site with the estimate for future.

Control of at least one Primary Mining License upon successful completion of the Matrix Gold Prospecting.

SYOGM™ Gold Recovery Plant for 80 tonnes per day for crushed hard rock ores and alluvial gold from soil.

Privileged benefit to use additional mining equipment for excavation of ores and hard rock crushing, until first 5 kilograms have been produced.

Full training in organization, management, gold production line, until the client has become competent to run the gold mine.
Obligations in SYOGM™ Sharing Program
Client is obliged to share the first 5 kilograms by the ratio of 3 kilograms of gold for the client and 2 kilograms of gold for our company Start Your Own Gold Mine.

Client is obliged, in case of absence or inability, to allow the full management of the mining business to our company, to be able to accomplish the first gold production.

To share the proceedings with the license holder by agreed and in future negotiated ratio from minimum 1% and up to 50%, ratio usually being 10%.
Start Your Own Gold Mine in 45 days with US $66,000
The Start Your Own Gold Mine program for the consulting fee of US $66,000 provides a client with a full bundle of previously created and prepared resources without sharing with our company, and with the basic mining equipment so that no rental, usage, or borrowing of mining equipment will be required. Additionally, a mining license is obtained to the benefit of the client with 100% equity and without sharing with the license holder.
Clients are expected to have some more capital available for the expenses of accommodation, health, residency or other issues.
Benefits of Full Start Your Own Gold Mine Program
Matrix Gold Prospecting program to make sure of the existence of gold bearing ores on a mining site.

Determined and found gold bearing ores on a mining site with the estimate for future.

Control of at least one Primary Mining License upon successful completion of the Matrix Gold Prospecting.

Control of at least one Primary Mining License with 100% equity out of the exploitation of gold bearing ores.

Excavation mining equipment for at least 3 tonnes per hour in capacity.

Rock crushing equipment for at least 3 tonnes per hour in capacity.

SYOGM™ Gold Recovery Plant for 80 tonnes per day, including the crushed ores and alluvial gold from soil.

Privileged benefit to use additional mining equipment for excavation of ores and hard rock crushing upon separate agreements.

Full training in management and organization of the gold mine, until the client has become competent to reach the estimated gold production with the available capacity.
Obligations in Full Start Your Own Gold Mine Program
To pay a fixed and low fee or monthly fee to the mining license holder, without sharing the proceedings out of the exploitation.

To finish full training of the Start Your Own Gold Mine program in organization and management of a gold mine, so that client becomes competent.
Possible developments after the startup
While we provide consulting for the startup to be conducted by client, your small scale mining business may grow into medium and large scale mining.
We may help with the development to provide client with information so that informed decisions may be made on additional developments and investment.
Types of gold bearing ores
We are mining and processing the three types of free-milling ores as below:
The lode or gold bearing rocks, then

Alluvial or placer ores, and

Tailings that may origin from both lode or alluvial operations.
We target the free milling ores in lode or rocks, and do not engage in processes with refractory ores unless there are special arrangements.
Our headquarter and branches
Our international legal headquarter is located in Tacoma, WA, United States, from where majority of technically advanced equipment is sourced from. Director holding position in Tacoma, WA, USA is Mr. Rick Phipps.
Manufacture of gold mining equipment is taking place in United States, then in Uganda, Tanzania, then in Europe in Croatia and in China. Majority of good quality mining equipment for small scale mining we are importing from Europe and manufacturing it ourselves.
In Croatia in Europe we manufacture major parts of equipment and export such to East African countries Rwanda, Uganda, Kenya and Tanzania.
Company in Tanzania
START YOUR OWN GOLD MINE LIMITED is private company limited by shares with the company number being 127856, and registered in Tanzania. Reach by using email or phone +256626100000
Company in Uganda
Company GOLDIVANTI GOLD LIMITED is registered in Uganda. Reach us email or phone to +256771843538.
Any company related to Mr. Jean Louis may provide resources to our clients in whatever country it is based.
Start Your Own Gold Mine in United States
Main company in USA
Start Your Own Gold Mine LLC
Colorado Springs, CO 80907
UNITED STATES

Administrative and Legal headquarter in USA
START YOUR OWN GOLD MINE
1009 138TH ST CT S
Tacoma, WA 98444
UNITED STATES

Start Your Own Gold Mine Services
We work with professional gold prospectors, mining engineers and geologists to bring about best results on small scale mining level.
By using the EQV Formula as invented by Mr. Jean Louis, we are looking into every gold mining situation by well define method. We assess the Equipment and its capacity, the Quality of ores and gold and present and in future processed Volume of ores.
Skilled Prospector Course
The Skilled Prospector course is a certificate issued by our company Start Your Own Gold Mine for people that successfully finish the following curriculum:
Gold characteristics, the subject that includes the specific gravity of gold, malleability, ductility, nugget shapes, gold particle size groups, the color and variety of colors expected.

Precious metals, such as gold, platinum, rhodium, silver, palladium, iridium.

Legality where client learns about the basics of licensing requirements, specific country licensing requirements and types of licenses, basics of company registration, specifics related to company registration, general land rental agreements, employment agreements, Mining Acts and Employment Acts, environmental regulations, and prospecting rules related to environment

Environment, that is the part where we handle the subjects of pollution and environmental issues, mercury pollution and impact on environment, impact of lode mining on environment, impact of alluvial mining on environment, impact of tailings processing on environment, Environmental Impact Assessment process and self-monitoring requirements.

Gold Geology

Reading a stream and understanding deposits

Planning for Prospecting is the part where prospector learns about legality, does site visits, verifies the gold, understand the relations on the mining sites and mine site resources, learns how to use maps, and how to make decisions for proper equipment purchases, which supplies to purchase, and the preparation of equpment.

Gold panning we consider one of most important activities.

Sluices and construction f spray bars, its operation, removal of concentrates, mobile sluices, setting up and mounting HDPE (High Density Polyethylene) pipes and couplings, setting up larger classifiers and arrays of sluices.

Special methods

Placer Prospecting

Lode Prospecting

Sampling and assaying ores

Matrix Gold Prospecting, alluvial and lode prospecting and the Tailings Sampling Project.

Equipment manufacture and usage is the part where our prospectors and apprentices learn about manufacturing of feeders, spray bars, grizzly bars, various types of mattings for gold recovery, sluice manufacturing, running and operating rock impact mills, water pumps, solar panels, generators, etc.

Full production process is the part where prospector learns how to hadle people, how to supervise mine site, how to organize people on the mining site, how to use the gold mining equipment, how to run multiple teams, how to run the medium field prospecting sluice, how to collect the gold concentrates, how to classify the concentrate of gold into particle size groups, how to conduct the final gold panning, how to assay gold, how to evaluate the gold and how to sell gold in easy manner.
The above prospecting course and training may be conducted anywhere in the world where clients are located, while most easiest is in Rwanda, Uganda, Kenya or Tanzania, where we have our legal establishments.
Gold prospecting services
We can conduct gold prospecting services on mining sites throughout the world. We will gladly search for gold in harder to reach areas, drill for alluvial gold in forest or jungle, or dive deep into the river or lakes to find gold nuggets concentrated on their bedrocks.
Gold panning, dredging, dry washing, sluicing, assaying are all well known subjects, and we will gladly provide services of gold prospecting.
We can use metal detectors to detect presence of gold nuggets of certain size on large surface areas.
Gold panning is most important gold prospecting method that just every prospector and miner need to know.
Drilling is major prospecting service the may discover alluvial, eluvial and lode gold existence. We currently provide drilling services for soft soil down to 60 meters deep.
Gold mineral exploration
It consists of more serious steps required to determine the existence of gold ores on a certain area of land.
It may require provision of borehole drilling, core drilling, trenching and larger excavations.
Gold mineral exploration has a purpose to determine the feasibility and methods of future mining.
We are engaging in gold exploration business under conditions that goals, purposes, plans and policies of a client are in harmony with our own gold mining business.
Gold bearing ore discovery
The purpose of gold exploration is discovery of mineral named gold in sufficient quantities so that mining operation in future may become profitable.
When we refer to discovery of gold, we do not just mean simple finding of gold particles or few nuggets.
We are searching for gold bearing ore or also known as auriferous ore.
The purpose of gold bearing ore discovery project is to find sufficient ore bodies in order to estimate the future gold mining production.
Sampling and assaying services
We will provide sampling services on mining site, proper storage, assaying and analysis of minerals.
Summary of Tailings Sampling Project
Subsample taking

Coning and quartering

Sample shipping to laboratory

Group particle size analysis

Stockpile volume measurements

Specific density measurement

Recoverable gold determination without grinding

Recoverable gold determination after grinding

Comparison of sampling reports

Final feasibility report
Borehole drilling
We can provide any type of borehole drilling including:
Mobile core drilling and hard rock assaying on hard to access locations

Alluvial drilling of soft soil down to 10-15 meters

Reverse Circulation Drilling or RCD

Percussion Rotary Air Blast drilling

Diamond core drilling services
About gold mining risks
Gold mining can be a very subjective business that sometimes can be thought of, as looking for a needle in a hay stack. Sometimes even the wealthiest mining companies experience failure when exploring and mining for gold.
The company, Start Your Own Gold Mine, offers clients an introductory course and training into gold mining at a modest cost in time and money, yet it is thorough and an effort is made to adequately meet every conceivable challenge of small scale gold mining.
Still, the location of gold especially in high concentration is the result of variety of factors, including the client's work ethic, attitude, tenacity, and willingness to follow instruction and heed all consultation.
The adherence to all good social and legal norms has as much to do with the degree of success the client will have or not have as all that is made available to client through client's participation in the program Start Your Own Gold Mine.
Gold mining cannot offer absolute guarantee of financial gains or the attainment of limitless wealth. And each party being of sound reason shall accept and recognize all the inherent associated risks of gold mining.
Consultant as an expert, through its efforts and resources offers its best consultation, guidance, and mentoring to client, reasonable and attainable success, but can offer no absolute guarantees.
General Postulates
Client is assisted in creating, in building, in establishing his or her gold mining start up business with the understanding that Client in particular desires assistance in starting up a small scale gold mine operation.
The Consultant provides guidance, and that guidance needs to be followed in detail and spirit of complete adherence and cooperation, executed by Client.
However, the consultant neither provides Client the actual start up gold mine nor can take responsibility for the Client's gold mining company financial eventuality as a profitable growing business concern or failure.
The only assurance client can depend on is to produce or have produced for them 3 kilograms of gold, ideally considered pure gold, and net after expenses and taxes if any.
Client must understand and accept that in order to export their gold outside on the country they may be subject to export procedures or laws, and need to pay an export fee as well as possibly pay other related fees.
In such an instance client may look to consultant for assistance in such a matter. This is however also not an obligation since there is a requirement for client to perform as detailed in the agreement and consider the attainment of their 3 kilograms of gold, ideally calculated pure, as a goal to be worked for.
Consultant represents having proven expert knowledge and experience in small scale mining operation start up at it's training and assistance locations in East Africa and based on such experience offers client assistance, guidance, and consulting in achieving positive small scale mining start up results.
During Client's participation in consultant's start up gold mine assistance program if client is busy or unable for some reason to follow consultant's advise or call to action Consultant shall be undeniably authorized to execute actions on behalf of the Client.
If Client is not working on the program, as designed, outlined, and specified by Consultant then neither can consultant give Client the assurance of a positive outcome from participation in Consultant's gold mine start up assistance program and there will exist the possibility that Client will not realize a successful gold mine start up for which the Consultant bares no responsibility nor obligation to provide Client with continued services or benefits.
Consultant and or it's representatives are not providing a startup solely by themselves. They provide guidance, consulting, and mentorship for the startup of the small gold mining operation.
Meet the mentor to Start Your Own Gold Mine
Thank you for your interest in starting your own gold mine and investing in gold.
My name is Jean Louis and I am consultant in the program to Start Your Own Gold Mine.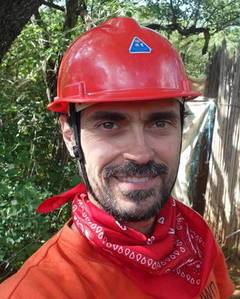 My goal is to offer to our clients sustainable small scale gold mining business, by advising them, offering the guidance, consulting and our already established resources.
On the other hand, we are gaining on our side not only some kilograms of gold from the Client, but also new equipment and goodwill.
Since 2002. I have started, opened, registered, incorporated more than few hundreds of international businesses and helped worldwide entrepreneurs and businessmen to start their own varieties of businesses.
In few of the Eastern European, former socialist countries, as a pioneer in gold trade, I have caused a true gold rush in terms of purchasing old, scrap gold. Many shops and businesses have opened and followed my business incentives.
You are being offered a productive, your own gold mining business, under my personal supervision until you have produced first five kilograms of gold.
And when I say 5 kilograms, I mean net, after expenses and taxes. It should be understandable that your total amount of gold produced will be more than 5 kilograms.
Once you are able to produce 5 kilograms, you will be able to continue your business for as long as you wish.
And you will be sharing the gold with us in the ratio of 3 kilograms for you, and 2 kilograms for us. Even if the initial consulting fee is just US $22,000, the total fee is to include the additional 2 kilograms of gold.
That is why and how we may offer the business startup program with such a low cost investment.
Once the program is finished, you may continue running your own gold mine for as long as you wish. At that time point, you will be skilled, trained, and with the full understanding on how to run your own gold mining business.
You will also have the mineral rights to at least one of the licensed mining sites, worth at least US $200,000.
Our headquarter company Start Your Own Gold Mine is located in Tacoma, Washington, United States. Our bank account is with the Wells Fargo bank. That is where the fee of US $22,000 is going to be paid in, upon the contract sign up. Let us be clear on that.
For those that wish to avoid sharing of gold without our company, the full program fee of US $66,000 includes the equipment to handle both hard rocks and alluvial gold, the contracted mineral rights to at least one licensed mining site with plenty of gold that are to be proven before the digging and mineral processing is to begin.
The information and description is accurate and straightforward.
I can help you with your first gold mining activity. You are well guided. You will go straight to the gold production time, within only 45 days upon your company registration in the country. Your claim and mining land is free. It is going to be organized for you and it is worth at least US $100,000.
Much of previous research and resources are available for your project. You are getting more than expected. The offer is there and may soon run out.
P.S. This is adventure
This is adventure. You must be ready for risks, mosquitoes, weather of 30 degrees Celsius or 86 degrees Fahrenheit, you must be ready for rough roads, accidents, dirty bathrooms or lack of bathrooms and toilets and most of all the fun. It may become your most pleasurable adventure you ever had. Or it may become your another nightmare.
What can you achieve through Start Your Own Gold Mine program?
Learn and understand how to legally and efficiently start a small scale mining company.

Understand all necessary legalities involved and become able to implement the legal strategies.

Understand and acquire prospecting and assaying skills helping you understand where is the tangible gold bearing ore, and where is the gold.

Understand about most efficient technologies and its scalability and how to apply those which are most practical and efficient.

Become competent in gold recovery methods.

Learn how to manage a mining site and how to take over existing mining sites.

Obtain kilograms of gold and profits.

Learn how to scale the gold mining business.
We have started in 2012. our first gold mining operation
Don't make mistakes in understanding of this explanation. My English may not be the best, and we may make errors in writing. You should make your questions and clarify any misunderstandings.
Our clients and myself, we have got all problems due to mistakes in understanding, and also in errors in my writing on this website.
I am putting effort that there are no misunderstandings, yet there may be such.
A start does not mean that there is immediate income. Once you start your own gold mine, you will have the gold mine, equipment, mineral rights and people working. It required mining and hard work, to obtain the results. There is no specified time to produce the first 5 kilograms of gold. The program is to take as long as it takes.
Once we have started our own first production, back in 2012, we have produced gold in Tanzania, yet we have not made any income at that time.
Income is the difference between the full expenses including taxes and the sales of gold obtained through gold mining.
Gold production alone does not constitute income.
It requires the knowledge of administration and taxes to understand what is an income.
When you Start Your Own Gold Mine, you need to work and put efforts to obtain the first kilograms of gold. We have done our best on our side, that it becomes possible, provided you are following the guidance and consulting advises.
For income to come into existence, effort is required. We are providing the guidance and consulting that you put focus on proper efforts, so that you may gain true results in the program to Start Your Own Gold Mine.
Our associated company GOLDIVANTI LP have started and registered the company in Tanzania in 2012 with intention to trade gold. Instead of commencing trade of gold, we were forced to realize that cheap gold is not available in the country. As our Exit Strategy we have started gold mining in Tanzania.
We have signed up the contract with our local partner for the usage of the Primary Mining License. And we have got initially 11 licenses. During the next days and weeks, we have partnered with other small scale miners in Geita, Tanzania. And started producing first gold.
I personally believe that the best investment in gold is having our own gold production. Personally, I would be very happy if I could have someone to lead me and direct the work just as I am offering it to you.
We had to invest a lot to get to the first grams of gold. And we did it.
Our investment has gained a lot of resources, and with those resources, we may offer this consulting program to our clients.
From 2012 to 2020
Since 2012. we have helped businessmen to open their companies and business in Tanzania.
Before our own mining startup, we required many months to research the best methods for the gold recovery. Negotiations and research of mining lands in 2012 did take its time, money and energy. Negotiating the joint venture deals is not easy in general.
You are not going to follow the long path to success through all the burdens of exploration, self-learning and duration. You are going to be kick-started into gold mining business within 45 days upon your company registration in Tanzania. Yes, 45 days only.
With the knowledge and experience I have acquired, you are here to learn about the turnkey gold mining solution, so that gold production may begin within 45 days upon your company registration in the country
Today we have business establishment and provision of the consulting program Start Your Own Gold Mine in Rwanda, Uganda, Kenya and Tanzania, and we may attend locations in Liberia or Ivory Coast in soon future.
Complete control and management of the gold mining company
My first dealings with gold started very early, and through all the years and care to do the business safely, I have later in 2010. started with business of recycling of old gold, gold scrap, and other precious metals such as platinum.
Anyone being in such business do not want to risk with the gold price. I have decided to open up my own gold mining in order to minimize risks with the gold price fluctuations. And I was right.
It is way easier to obtain gold from gold mining, than through the trade of gold.
In this business, you may have complete control and may monitor and manage the business yourself, or you may decide to choose or to delegate the management to us. It's your decision.
Most of all it is recommended that you have a complete insight into the business through our consulting and guidance service.
Profits may be substantial, yet the business depends mostly on the intention and persistence of its managers, both you and us.
We do have the necessary amount of intention and persistence. We are here to teach you, demonstrate you, lead and guide you through the first stages of gold production until you are able to properly copy, replicate and continue such gold mining business yourself.
You may later choose either to stop, as you will have acquired minimally three kilograms of gold in profits, or you may choose to manage such business yourself in the future, or eventually to delegate the management to our supervised management and earn profits on distance.
We have the necessary dose of intent and the necessary dose of persistence in achieving those goals.
The aim is a long-term and sustainable production of gold.
Earnings may be considerable, and in any case, you should be able to produce several kilograms of gold per month, even with a small investment in machinery, equipment, gold recovery technology, facilities, safety, and operational costs.
It is your own gold mining company
Your own gold mining company could be running within 45 days from its registration. There are conditions to be met for quick startup and clients need to fulfill their duties as without their presence or with the delay of the client, startup may be also delayed.
Under our consulting and guidance and management services your own gold mining company may be producing clean gold within 45 days from the day of its registration in the country of choice in East Africa.
The assumed and agreed condition for that to happen is that you, our client, must be on the ground and engaged in business.
This program is meant for beginning miners, gold prospectors or people wishing to invest into their own business or those who are already considering to begin with the gold mining business. You may be also interested in passive income while having managers to run the company in Tanzania.
Gold mining company structures
Our current projects are being developed in the Rwanda, Uganda, Kenya and Tanzania.
We may develop projects in other countries, but that is what is on offer now under the project Start Your Own Gold Mine™ and for the fee of US $22,000.
If we are to provide the same type of the program in Ghana, or some other countries, the full fee is US $66,000 due to the factor of expenses.
Most affordable is to start in Tanzania, as our company has most of resources in Tanzania.
Company ownership may be structured in the manner as you advise or as you are advised for the optimum tax incentives.
You may hold and own your company entirely yourself. You may use another company, or your local company or an offshore company for confidential ownership of your own gold mining business. It is also possible to retain ownership and control through contracts which would not be visible in the public registry. It all depends how much privacy you seek.
Within the program to Start Your Own Gold Mine™, you will acquire, own and control your own gold mining company, either under your own, direct and public individual ownership or under company holding ownership. Advice and structure of the ownership of such gold mining company is included as part of our service of consulting and guidance.
Accounting will be handled by our staff and certified public accountants
Tax free income from your own gold mine
Depending of your tax residency or business structure, we may design that profits arising from your own gold mine, are paid almost tax free, after the taxes in local country in East Africa.
That is possible due to various constellations that might be possible with the production of gold.
Together with our legal advisers we devise exclusively legal plans.
In general, in many countries, purchase and sale of investment gold may be tax free. In some countries, profits arising outside of the country may be tax free and for some people receiving dividends from business companies may be tax free.
We are going to look into your business and tax situation, depending of your residency and laws, and we may design preferable agreements which you may use to receive the tax free funds and profits out of your own gold mine.
Instead of profits in money, it is also possible to receive gold bullion or gold bars out of the gold mining production.
A prepaid forward contract for purchase of gold or gold production agreements may be contracts which you may close with your own company.
Once investment gold bullion and gold bars have been delivered to you, you may store them as investment or alternatively, you may sell them and gain profits tax free.
It really depends of your own tax residency and business structure. We may help and assist you with proper setup, and we have contacts to attorneys and accountants that may advise you further on taxes and legal matters.
Kick-starting the gold mining business
Due to all the previously established and ready resources as provided from our side, such as available licensed mining sites, mining licenses, skilled people or labor, efficient gold recovery technology, and privileged benefits to use the mining machinery, you are kick-starting the mining business.
You are kick-starting the gold mining business, without much preparation on your side.
You are saving considerable amounts of money, as you will avoid all the research, exploration, preparation, talks, and numerous failures that we have already gone through.
Management and control of gold mining company
There are two ways of management and control of your own gold mining business provided under consulting, guidance and management services of our company:
Gold mining project that you are going to continue managing without our assistance

Gold mining project under delegated management rights.
You are going to learn how to manage your own gold mining business
Under our supervision, consulting, guidance and management, you are going to spend one to three months, even more, until you have successfully produced first quantity of gold. In fact, we are making sure that you succeed. It is our responsibility that you become able to begin your own gold production.
That is learning process where you are following steps, reading through the documentation, understanding legal and practical aspects of the gold mining business, and train yourself in handling people and management of the project. You are being assisted throughout the beginning stage, and you may either sit down and watch what we are doing or involve yourself in the business. That is entirely up to you. We advise you to actively involve yourself.
After successful first one to three months of your learning process, you will become able to control, manage and run your own gold mine.
Running your own gold mine under our supervision and management
After you have successfully produced the first quantity of gold in your own gold mine, you will be convinced that your gold mine or gold recovery business is giving results.
Our award will be paid after you have already got profits, in fact, we are going to receive the next small quantity of gold for our company, as award for the consulting, guidance, management and initial production of gold.
That is going to be one time payment in gold or equivalent amount of money, as agreed upon final contract.
You are paying the consulting fee once you have obtained first results: gold.
After that, you may decide to run your own business yourself or you may delegate the management to us. If we monitor and control, or manage your business and your own gold mine, you would be in Joint Venture with our company, or partnership, and you would be receiving certain agreed and larger percentage of gold production, while we would be retaining smaller percentage of the profits for management of your own business.
Available resources for client
We have been investing since 2002. into variety of businesses, including business as gold scrap dealer, gold trade and investment in diamonds.
Through the time, we have acquired new companies, opened up new branches in the world, and gained valuable connections, know-how and experience.
Resources that we have created are in place and ready to be used, free of charge, for your own gold mining project.
To open a gold mine in a short time is very difficult.
It takes many months of preparation and then a lot of travel, interviews, analysis, employment of people of various qualifications, exploring and finding adequate land claims with gold deposits, building houses for employees, providing security, training staff, finding good locations, concluding contracts and closing Joint Ventures with license holders.
With our previously established resources, connections, Know-How, mining equipment, your wish to Start Your Own Gold Mine may come true.
Available resources
There are following available resources that you may be using, depending of the agreements, and those may be used to lessen your financial burdens, and to minimize the risks in business:
Previously inspected mining sites, with licenses or without, where client may spare the time in assessing the feasibility, the business and living resources, and confirming the existence of gold and gold bearing ores, these mining sites may contain already resources for our clients, such as crushing machines, many deep mining shafts with ore bodies open for exploitation, water sources, people available for recruitment right away, timber, houses for offices and accommodation, pipes, pumps, winches, metal containers, recirculating water pools, and many other resources that may be ready for mining operations,
few hundreds of mining license holders that are willing to enter negotiations with our company or our clients,

equipment that has been carefully chosen to recover 98% of the gold particles, provided that full technological methods have been used as advised by our company, more general description of equipment for gold recovery may be found on the page about SYOGM™ Gold Recovery Plant,

a pool of more than thousands of people for recruitment, their profiles, pictures, information, resumes, previous conversation, interviews and performance records when available,

machinery for rock crushing and grinding, that may be borrowed to clients as a privileged benefit, worth over $50,000, and where same type of machinery may be purchased by clients when necessary and when required,

contacts to attorneys, accountants, officers, ministry, including maps of important locations, with exact way-points to find the mining sites, people, houses, hospitals, shops, technicians, water sources, all this nicely prepared for a choice of mining sites, so that future clients may spare the time, money, energy and efforts,
Those are the resources. Resources that we already have, you may use during your startup stage to open up your own gold mining business. The resources that we have established are precisely the reason why we can offer you such consulting and guidance to open up your own gold mine.
Turnkey gold mining business in East Africa
Start Your Own Gold Mine provides assistance, consulting, guidance and management and offers you a complete turnkey gold mining business.
Available locations are Tanzania, Uganda, Rwanda and Kenya.
You are getting following valuable product:
100% ownership of the company that is going to receive the profits from gold mining;

if necessary, you may get an anonymous holding company for privacy purposes;

contracts for office, as office space is required by law;

you get provision of our management until you can manage it yourself, our staff, labor, consulting and guidance at the place;

you get to control the mining claim, the location or land with gold deposits, by means of Joint Venture with the license holder, or directly.

you get a certain security, homes, staff, workers, tools, machines, gold recovery equipment, so that the gold can be really produced, melted on the spot and sold to local dealers for the gold price;

you get a complete production line;
Such production course requires persistence and intention, and our group has the necessary dosage of the persistence and intention.
It is very rare, to find someone dealing or running a gold mine and willing to open up their business secrets, details and to offer you a complete solution. We would be happy if we had someone to carry out the training, guidance and consulting for us, just as we are doing it now for our clients.
I believe that is why it is an unique opportunity.
Initial expenses and minimal investment required
Having place of life in East Africa, local small scale miners do not need much to invest in order to start gold mining activities, as it is required for a foreign investor.
The small scale miner who lives at the mining site, where he has a mud made house and his family, and two or three children, he uses a pick and shovel, as tools both attached to the same shaft as his only venture or investment. Even for that tool he can get a loan and pay it later to a local blacksmith. Tools are produced out there on the land, right away, a real blacksmith produces tools and hammers the iron on the wheel of the truck, and metal is being heated by using a hand run air pump. For a local small scale miner investment amount may be as low as zero or 3,500 Tanzanian Schilling or around US $2.5 for a necessary tool.
It is possible to produce gold for someone living there, almost without any investment but self determined work.
Yet the above example refers to local miners, and not local businessman. It would be impossible to even think of obtaining a license without serious investment capital amount.
We are foreigners in East Africa and we spend few thousands dollars just to prepare and arrive to the country. We have totally different schedule of expenses than local Tanzanians.
Expenses and minimal investment amounts for foreigners are higher than for local Tanzanian citizens.
Some initial expenses
Unfortunately, for us foreigners, it is not possible to have it easy like local East African citizens, Tanzanians, Kenyans, or Ugandans, we ought to always pay a business visa at the entrance, it has been U.S. $250 or about €200 for each person. Then we are required to do business through a company, incorporation and startup costs approximately another few thousands of dollars.
We are bound by the law to evidence an office or commercial space, and also we want to have the accommodation for people. There are houses for rent at few thousand dollars per year payable in advance. So right away we have to pay for 12 months ahead with the necessary home and office, you would then be able to go to the tax office and get the tax identification number (TIN). There are several thousands of dollars or dollars in expenses just before we can get a simple tax number.
Diesel or gasoline is cheaper in Tanzania in comparison to some other countries, approximately 50% cheaper than in Europe, the price being almost the same for both types of fuel. But every time we require the use of off-road vehicles, because the asphalt there is present only on main roads and off-road vehicles consume more than ordinary passenger cars. That means for every "exit and return from the field" it can be calculated about US $100 to $200 in expenses.
There are other expenses such as:
safety on the site with gold deposits, costs at least few hundreds of dollars, although such fencing is very cheap in comparison to western countries;

accommodation and building of houses for the workers, kitchen on a field, let's say it costs US $800, so it really is not much when compared to western barracks or prefabricated houses, but this is again an additional cost;

then the various costs of containers, water tanks, pumps, solar batteries, the cost of operation to extract gold;
Levels of investment required
The level of investment in a gold mine we may divide into two initial groups:
a minimum investment for initial expenses is about US $22,000, which is used to start a business and company, obtain staff, solve tax problems, acquire the office for one year, get a fully working gold recovery production plant, small machinery, necessary pumps, and safety measures;

in addition to that amount one would need few more thousands in order to cover the operating expenses of labor, diesel or gasoline, and other energy, food, transport and work expenses;
In general, we recommend at last US $30,000 for the gold mining business with the foundation of team of workers, miners, diggers, instead of an excavator.
The true minimal investment amounts for a serious operation are way above US $100,000.
In order to start without large equipment, you do need minimally some US $20,000 to US $30,000. We can provide for some operating expenses even if the initial investment amount is low. In fact a successful gold mine should be sustainable by its production. We are making sure that production happens, and one may expand the investment once there is gold produced.
Table 1. Required Levels of Investment

| Level of Investment | Time frame to register company | Time frame to start mining | Service Fee | Recommended Reserves | Equipment Capacity |
| --- | --- | --- | --- | --- | --- |
| Basic Start Your Own Gold Mine Program | From few days to one month or longer | Within 45 days after company registration | US $22,000 service fee | US $10,000 investor's side | Up to 8 tonnes of soft soil per hour, plus hard rock processing using the Privileged Benefit, partial equipment supplied to client |
| Full Start Your Own Gold Mine Program | From few days to one month or longer | Within 45 days after company registration | US $66,000 service fee | US $10,000 investor's side | 5 tonnes of hard rocks per hour, 10 tonnes soft soil per hour, plus the Privileged Benefit, full equipment supplied to client |
Serious gold mining startups cost way more than the above shown minimums. And such minimums are yet considered small scale mining.
When excavators are involved, one may think of minimum of at least US $50,000 for initial startup expenses. Such excavator would be second hand and would be transported from United States or Europe, it would take a month to arrive to Tanzania, and overall time for excavator from the time of its purchase to the time of its production start, could amount to 2 months and longer.
If we speak of small scale mining for a foreigner, one would in reality need way more investment and machines in order to run a productive gold mine with excavators, compressors, generators, trucks and off-road vehicles, and multiple SYOGM™ Gold Recovery Plants.
Investing with larger machines would provide more efficient processing of gold ore, and such equipment consists of following:
Excavator for digging;

Hydraulic hammer for the excavator, speeding up digging of the rocks;

Special grips for excavator;

Compressors for pneumatic hammers which are also used for air supply in mine shafts;

Trucks to transfer material are perhaps the most profitable;

Crushers are required to convert gold ores into pulverized material;

Off-road vehicles;
A sustainable gold mining business may quickly, within few months, turn into a public company with shares being sold on international markets, also attracting new investors.
We are going to provide the team to make a professional and functional gold mine.
Consulting and Guidance For Your Own Gold Mine
Our consulting fees are paid partially in advance and larger part upon the established gold production.
There are 2 different programs.
The full program is with US $66,000 where client has no further obligations, and where we are providing the client with a gold mining land and full production line for about 5 tonnes per hour capacity. Such program gives opportunity to faster achieve the goals.
The secondary method is with US $22,000 where client receives one part of equipment from our side, and other part is being borrowed to the client, worth about US $50,000 so that first 5 kilograms may be achieved. Client is expected to gradually invest. On the end of this program client is sharing with our company 2 kilograms of gold and has gained his first 3 kilograms.
Consulting and guidance in the first stage is complete once you have produced first five kilograms of gold.
Our consulting fee, depends of the initial amount and values of the operation that we provide to you. With the minimal investment of US $22,000 plus operating expenses, our consulting fee is 2 kilograms of gold while in the same time you are getting 3 kilograms.
In fact, you are not paying it directly, the gold mining plant is going to produce our consulting fee. And you will know that your production is running. Only then is such a consulting fee paid. It is one-time fee. You may continue working after the finalization of the startup program.
You may then continue to manage the business yourself. If you choose that we manage the business for you, we would retain one part for management and you would be paid one part of net profits out of your own gold mine.
Your Own Sustainable Long Term Gold Mining Business
The final product that you are going to get with this program is your own sustainable long term gold mining business.
The startup itself is such that it can help the miner or our client to engage in business with some first daily production of 5-10 grams of gold.
That level of production is thereafter expanded with more equipment and the application of EQV formula as devised by Mr. Jean Louis. With the improved equipment capacity, with raised level of processed ores, more gold production may be achieved.
So it is possible to produce several kilograms of gold per month.
Thereafter by using privileged benefits and already available resources established for the client, client is working to achieve the first 5 kilograms of gold. The daily routine may give from 20-30 grams to 100 grams of gold in that stage.
Once client have completed the program and training, the consulting contract is finished, and client may continue repeating the successful actions.
It is the process of getting trained, process of education, organization and management that is creating the sustainable gold mining production.
Estimated Gold Production
The formula devised by Mr. Jean Louis and used very much in the program Start Your Own Gold Mine is the EQV Formula representing the correlation between the factors: Equipment, Quality and Volume.
The Equipment factor relates to the actual and potential capacity of the equipment. How much tonnes of ores may the equipment handle? What equipment is there and available to handle the volumes of ores?
It does not say anything of the actual volume of ores being processed. It relates just to the potential capacity and increase of such equipment.
The Quality factor relates to the quality of gold, its shape, sizes, behavior during the process, it relates to gold purity and any quality of gold bearing ores. All those details matter when devising a system to recover gold. They also influence the expenses.
The Volume factor is the expected and actual volume that has to be processed or have been processed. The Volume relates to quantity of excavations and quantity of processed ores.
One such example of the calculation is presented here:
Tuesday 2020-04-28 (GMT+3) 15:43:25 - Gold Price: US $1729.53
==================================================
CLIENT IN SYOGM PROGRAM: SYOGM - EQV Formula - Estimate
==================================================
(E) - Equipment capacity: 4.00 tonnes per hour
(Q) - Quality of gold and ores: 3.00 grams per tonne, of 95% pure gold
(V) - Volume of ores to process: 40 tonnes per day in 10 working hours
==================================================
EQV = Gold Production (idealistic estimate):
==================================================
Daily estimate: 114.00 grams per day or US $6,339, EUR 5,875, TZS 14,671,091
Monthly estimate: 3,420 grams per month, or US $180,662, EUR 176,277, TZS 440,132,749
Yearly estimate: 41,040 grams per year, or US $2,282,057, EUR 2,115,327, TZS 5,281,592,994
==================================================
Expanded EQV formula, income without overall and full expenses:
==================================================
Running expenses (not accurate) in US $252,333, EUR 233,897, TZS 584,000,000 per year

ESTIMATED YEARLY INCOME:
Income for CLIENT IN SYOGM PROGRAM is US $2,029,724, EUR 1,881,430, TZS 4,697,592,994
Monthly income, after expenses: US $169,143, EUR 156,785, TZS 391,466,082
How to Start Your Own Gold Mine
If you wish to start with the program, sign up for the follow-up instructions.