This is introduction to our current business and has been prepared by Mr. Jean M. Louis for FINANCING PARTNER, as being considered our potential partner and investor into gold mining activities in East Africa. The investment has resulted with the business named Start Your Own Gold Mine which is supposed to generate profits for the partner.
The proposal is concise and introduces Start Your Own Gold Mine as gold producing partner and FINANCING PARTNER as financing partner.
In this presentation the business Start Your Own Gold Mine and Mr. Jean Louis are mentioned as Managing Partner and client as FINANCING PARTNER.
We consider Financing Partner as having done and paid its part.
Whole both parties acknowledge that gold production is not free from obstacles and may be often full of hindrances during the initial stages, with proper guidance and support of each other as partners and by using available strategies, partners wish to emerge out as a winner with purpose to obtain benefits.
Available Resources & Investments
Resources by Managing Partner
Managing Partner, Start Your Own Gold Mine, and Mr. Jean Louis, hereby declare to have available for purpose of this offer the following otherwise unused mining resources that will be moved into operation with the first payment by the Financing Partner:
Used Jaw crusher of capacity of about 10-30 tonnes per hour, located in Bosnia and Herzegovina, Europe, value of US $10,000;

Used Jaw crusher of capacity of about 30 tonnes per hour, located in Bosnia and Herzegovina, Europe, value of US $12,000;

Drilling rig for soft soil down to 60 meter, usable in finding gold, value of US $5,000; located in Croatia;

10 (ten) machines SYOGM Rock Impact Mill, each of capacity of 500 kg per hour, with engines, newly produced in our workshop in Croatia, market value of US $20,000; located in Croatia; additional SYOGM Rock Impact Mills would be manufactured in Croatia for purposes of this offer;

Alluvial separators, used to searate gravel from smaller soil, market value around US $1,000; located in Croatia;

Soil sampling augers, used to determine gold locations, market value about US $600; located in Croatia;

Transport container used for accommodation and storage on mining sites, located in Tanzania; market value around US $3,000;

2x (two) ball mills, each of capacity around 500 kg per hour, located in Tanzania; market value of about US $16,000;

Gold recovery matting for 35-70 sluices, located in Tanzania; market value US $6,000;

Full small scale gold mining processing equipment located in Uganda, Kenya and Tanzania;

Over 350+ available mining sites which generate a pool of sites available for the choice of the Managing Partner and clients in the program Start Your Own Gold Mine; thus Managing Partner declares not to have the common mining risk of lack of ores;
Managing Partner hereby declares to have enough of available resources to start the project based on this proposal and to start right away in each of countries such as Uganda, Tanzania and Kenya; while in the same time has the wish and intention to bring the above mentioned resources to the mining sites where they may be used, and thus seek and welcomes Financing Partner as Patron to support the development.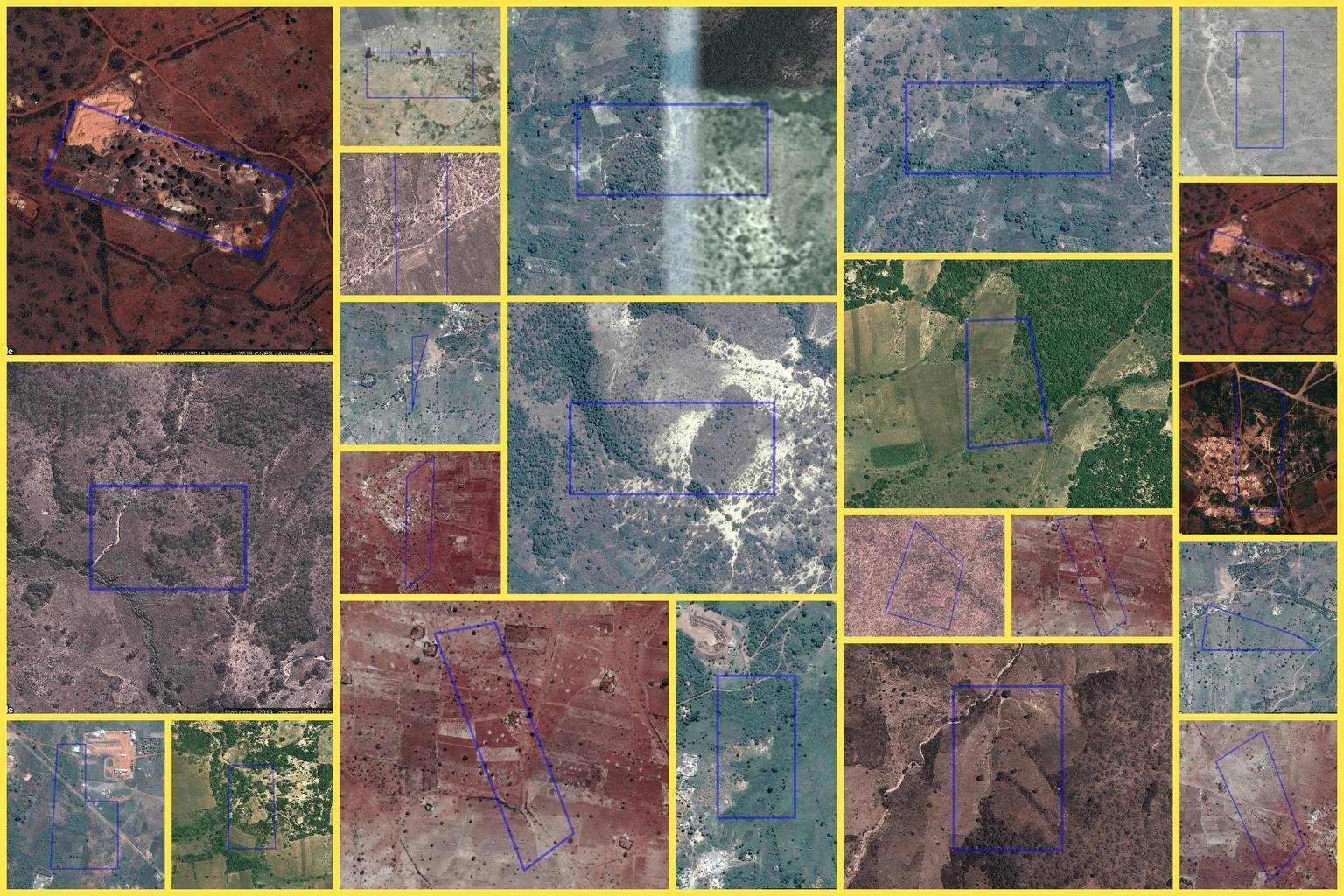 Investment Stages
| Investment Stage | Invested Amount | Expected Results |
| --- | --- | --- |
| Full Start Your Own Gold Mine Program | US $66,000 | Viable Gold Production, small-scale gold mining with capacity reached for 5 tonnes of hard rock processing per day, and 8 tonnes of alluvial and tailings processing per hour. With 4 sluices and 10 hours of work per day and gold grade of 0.50 we can make 1200 grams of gold, equivalent to US $63723 per month plus additional income from rock processing. |
| Development stage | Production develops, no additional investment necessary | We may set up 10 or 20 sluices. With 10 sluices and 20 hours of work per day and gold grade of 0.50 we can make 6000 grams of gold, equivalent to US $325844 per month. |
| Arrival of mining equipment by managing partner, requires about 3 months | Included as privileged benefit from our side | Expected additional kilograms per month, 1-2 kilograms |
| Upgrade of investment by client in different stages, most important is the grinding capacity of 150 tonnes per hour and heavy equipment to move the sand fast into the machinery so that we may finish the project in 1.5 years | US $184,000 is rough estimate, it could be anything from US $30,000 to US $1,000,000 and more, this depends of our purchasing and manufacturing ability, we tend to go for our own manufacturing option to minimize expenses maximally | Final capacity reached for 150 tonnes per hour, 24 hours working day, possible outcome is 500 kg wihtin 1.5 years of work from 1,000,000 tonnes of processed ores |
Proposed mining site
While Start Your Own Gold Mine requires visits to several mining sites and conducting the Preliminary Site Assessment and Inspection, the proposed mining site for the partner who will have available US $250,000 for hte project is the tailings site with 3,000,000 tonnes located in Tanzania.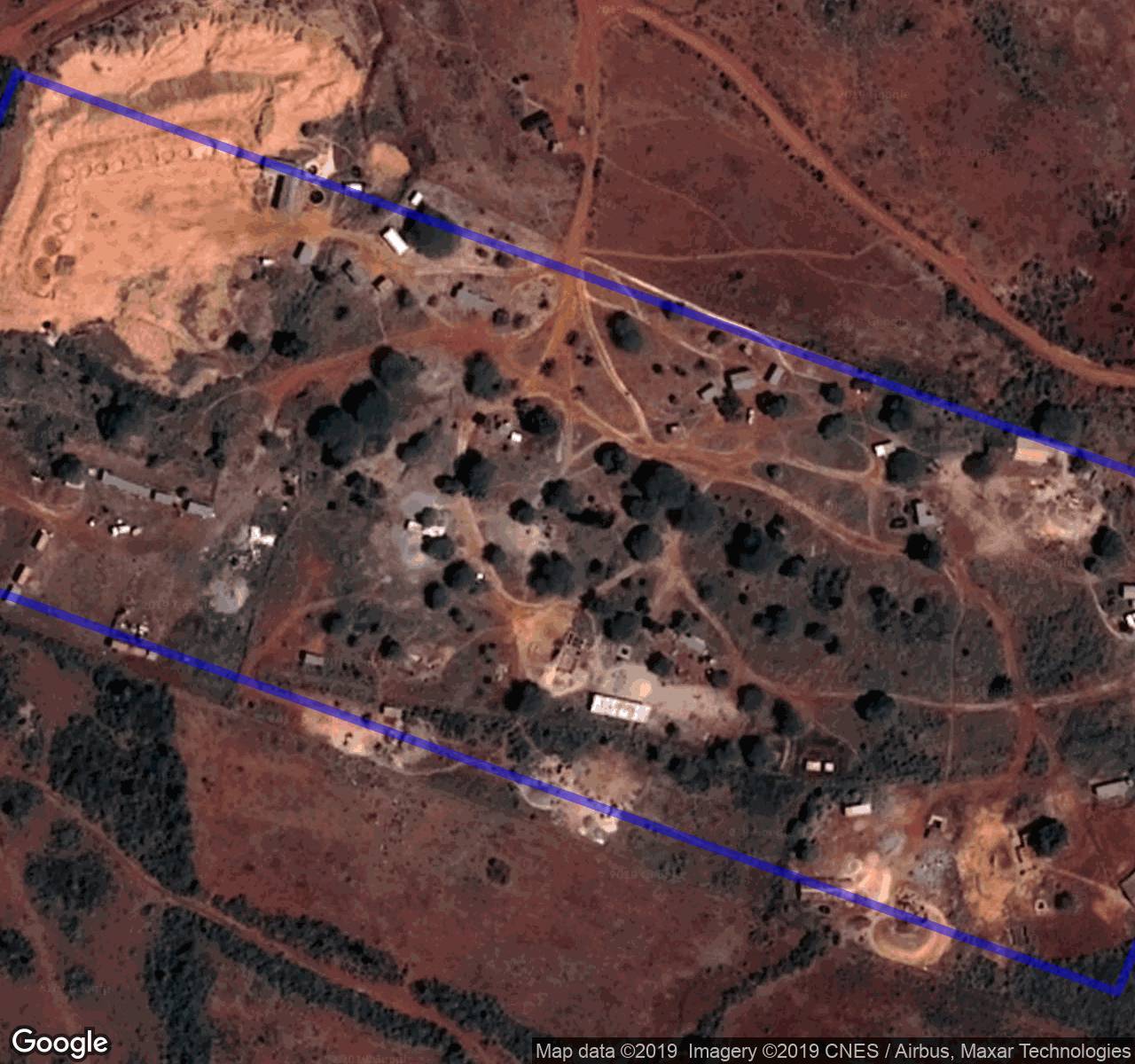 General Background of the Site
The Tanzanian Mining Act allows Tanzanians to obtain Primary Mining Licenses for purposes of small scale mining. Small scale mining may also mean production of 10 kilograms of gold and more. It means that there are not so many people employed, number of people employed is usually 50 to 200 people while in large scale there are 3000-10000 people employed. Smaller type of equipment is used in small scale mining, while large scale uses huge machines. Small scale mining is usually financed by clients and their partners or partner banks, while large scale mining are usually companies on the public market that are financed by public sales of shares in companies.
Primary Mining License have been introduced to us by one of our associates. Our company Start Your Own Gold Mine knows and have indirect connection to all kinds of people skilled in mining. In Tanzania we know more than 2000 people.
License has been issued in 2018 and is valid for 7 years. If production is conducted on such license, it can be continued indefinitely and extended for further 7 years.
Close distance to the Lake Victoria enables water source to be used for special gravitational processing and usage of equipment meant for recovery of fine gold. It is not larger than 10 hectares or 24.71 acres.
Previous known history of the gold production on land relates to mining of lode ores or mother lodes which are rocks that contain original gold. There is current production of gold out of rock mining methods in a small scale.
The licensed area have been used to collect tailings or remnant ores that have been already processed and which still contain gold that can be recovered. Our company is specialized for tailings processing so to recover up to 98% of gold particles. The estimated size of tailings is up to 3 million tonnes.
Current reports show average of 2-4 grams of gold per tonne and principals are already conducting cyanidation processing and receiving good profits out of it.
Their rate of production is slow. We can improve the rate even 10 times more.
Available resources on the mining land are gold cyanidation plant, and standard mining equipment such as crushers, winches, compressors, generators, for rock mining.
Our intention is to upgrade the mining site so that both rock mining and tailings processing may be conducted.
On October 10th, 2019, we have conducted negotiations with license holders. Present was our director from Kenya due to the fact that he spoke the local language known to certain tribe. Present were all other relevant people and partners.
First negotiation have been concluded in such manner that our side, our company or our clients would receive 60% from rock mining and 40% from tailings for the reason that partners have invested much money into tailings and that they would not like losing values.
However, we said that minimum shall be 50% and we remained until the next site visit is conducted.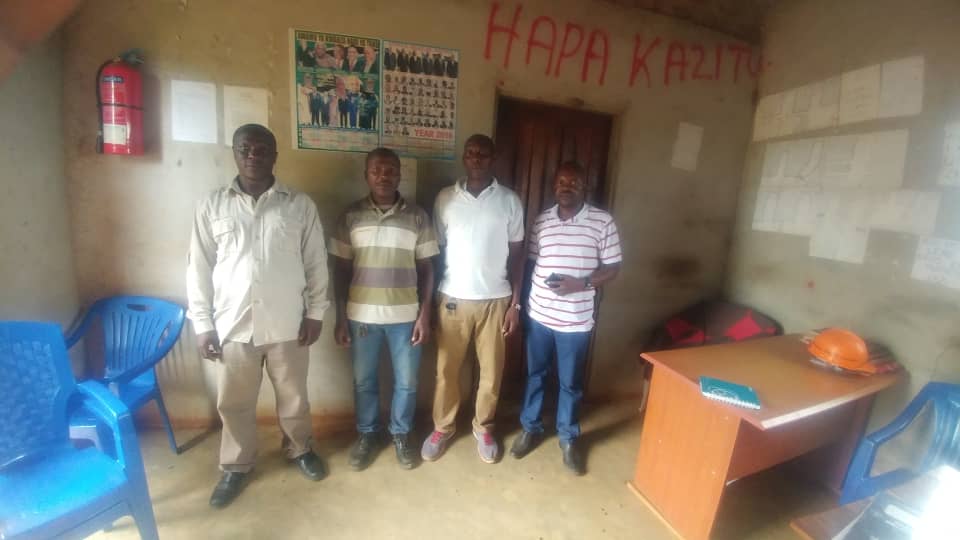 Volume of Tailings
The volume or weight of tailings according to present documented papers is 3 milliones of tonnes.
We wish to conduct Preliminary Site Assessment and Inspection and Tailings Sampling project so to confirm the actual volume and density of the available ores, and especially to measure the practically recoverable gold.
Prenegotiation terms
We have pre-negotiated 60% for our side, 40% for partners' side in Tanzania, as they are the party which invested into the tailings. On the same site there is rock mining, we have pre-negotiated 60% for our side and 40% for their side.
With the equipment on ground and commitment to start the work, we may negotiate 50% for our side.
In general, the possible yield is so much more than the investment amount and we do not need to be picky with the negotations.
Production Estimate
Establishment Stage
The establishment stage is first 4 months as that is the time necessary to purchase, manufacture, transport available equipment and setup legal agreements with the minining sites.
Production Stage
After the establishment stage comes production stage. With 10 sluices and 10 hours of work per day and gold grade of 0.40 we can make 2400 grams of gold, equivalent to US $127447 per month. We estimate production to 20-50 kilograms per year in the first stage and then due to available mining sites to 50-100 kilogram per month in the second stage.
Estimated opportunity
Until we finalize the Preliminary Site Assessment and Inspection and conduct Sampling Tailings project, we are downplaying the current known information that tailings volume or the volume of the ore dump is 1 million tonnes, instead of 3 million tonnes.
Even though that current gold grade is known to be over 2 grams, we are downplaying the gold grade to 0.50 grams, to be sure that our calculations and estimates will have good practical impact.
Thus for the volume of 1 million of tonnes of tailings multiplied by some average of 0.50 grams per tonne, we are expecting the yield of 500000 grams or 500 kilograms.
Considering that current value of gold is US $55,577, then the value of 500 kilograms of gold shall be US $27,788,694.
Considering that we would be retaining minimum of 40% of that amount, and that taxes are 30% and that expenses of processing shall be estimated to be about 10% of the amount, we may put the values into the table for better thinking.
Table 1. Production estimate with gold price from Wednesday, August 11, 2021

| Description | Estimate |
| --- | --- |
| Volume of tailings presented | 3,000,000 tonnes |
| Volume that we are calculating | 1,000,000 tonnes |
| Estimated minimum average gold grade | 0.5 grams per tonne |
| Estimated kilograms of gold | 500000 grams or 500 kg |
| Estimated value of pure 500 kg of gold | US $27,788,694 as gold price as of today is US $55,577 |
| Estimated value less 5% of impurities | US $26,399,259 |
| Value deducted for expenses of 10% | US $23,759,333 |
| Value deducted for 30% taxes | US $16,631,533 |
| Value deducted for partner share of 60%, could be 50% | US $6,652,613 or US $8,315,766 |
| Value deducted for management partner 40% | US $3,991,567 or US $4,989,459 |
| EXPECTED YIELD FOR INVESTOR | US $3,991,567 or US $4,989,459 |
Time required to accomplish the project is 1-3 years, provided that continous upgrades of grinding and processing equipment is conducted on the mining site.
With 10 sluices and 24 hours of work per day and gold grade of 0.50 we can make 7200.00 grams of gold, equivalent to US $265680.00 per month. Increasing the number of sluices and grinding capacity, we can speed up the execution of this project.
This report will get more accurate estimate of the opportunity after the finalization of the Preliminary Site Assessment and Inspection and Tailings Sampling project.
Minimization of Taxes
The taxes may be minimized by using different strategies:
Gold deliveries to foreign countries
A locally registered Tanzanian company need not be the main bearer of the business. When foreign company is main investor, the money may be invested with the purpose to deliver gold with discount. This means that a tax structure may be devised that UAE company or other offshore company regularly orders gold with discount. Because companies are from the same investor, the discount may be even 70%. Investor could pay 30000 dollars to get 100000 dollars. If Tanzanian company has spent 15000 dollars to produce gold of 100000 dollars, it would pay only 4500 dollars in taxes instead of 30000 dollars in taxes.
Thus tax minimization may be made down to 5% effectively by using foreign companies.
Negotiation with tax authority
It is possible to negotiate with tax authority in Tanzania and minimize taxes even down to 5% of what should be 30%, that requires understanding of doing business. When a company produces millions of dollars, this subject becomes very important.
Tanzanian company
The Tanzanian company is Start Your Own Gold Mine Limited that has direct connection and exclusive agreements with the Managing Partner and helps in execution of plans and programs of this offer.
The Tanzanian company has mining resources such as mining sites, gold recovery and processing equipment, people, and necessary rights to the usage of mining licenses, so that gold production may take place.
Ugandan company
The Ugandan company is Goldivanti Gold Limited that has direct connection and exclusive agreements with the Managing Partner and helps in execution of plans and programs of this offer.
The Ugandan company has mining resources such as mining sites, gold recovery and processing equipment, people, and necessary rights to the usage of mining licenses, so that gold production may take place.
Kenyan or Rwandan company and general freedom of association for Managing Partner
Managing Partner may utilize its Tanzanian, Kenyan, Ugandan, Rwandan or any other company to fulfill these partnership expectations as defined in this offer. Managing Partner may use any company or individual, or any licensed non-incorporated business, or partnership, partners, cooperative societies in any country or on any mining site to develop locations to produce gold where both parties of this partnership are to benefit.
Start Your Own Gold Mine
Start Your Own Gold Mine is practical consulting and training program for gold mining business where all necessary resources, material, equipment, details, Know-How, staff recruitment pool, accommodation for staff members, are prepared and provided to client.
You Start Your Own Gold Mine in 45 days with less than US $70,000 Africa with full help, training, assistance, mentorship until your become competent in maintaining, organizing and managing small scale mine.
Major resources provided to our clients are following:
Full legal setup for client is provided in terms of company registration, provision of local directors, assistance with bank accounts and basic trade licenses.

Recruitment pool of several thousands of skilled people related to mining industry in East African countries Rwanda, Uganda, Kenya and Tanzania. Staff members are trained by our company and provided to client's company during the Start Your Own Gold Mine program.

Mining location with tangible gold bearing ores. We recommend to our clients mining locations with tangible gold bearing ores so that business may start quickly and within days. Thus only proven mining locations or mineral processing locations are provided to client. We make sure that tangible gold bearing ore will be available for client for quick startup with gold recovery and gold mining. We do not provide empty or plain and not developed mining lands to our clients unless clients choose it so.

Mining license and/or mineral processing license. We help the client to obtain either the mining license or mineral processing license. In case of citizens' held licenses, clients are advised to sign up agreements of joint venture or partnerships to use the available local citizen's license. Options to directly hold licenses are available.

Basic gold mining and gold recovery equipment is provided to the client. The program for US $22,000 provides to client during the training stage the extensible SYOGM™ Gold Recovery Plant with the volume capacity of 80 tonnes of soft ores per day or 10 tonnes per hour. Proper organization of the work force may raise the capacity to few hundred tonnes per day. We can proudly claim that we can teach every client on how to get gold and how to properly use gold recovery methods.

Training, guidance, consulting and mentorship. Client is guided and consulted through one or more assigned mentors in various aspects of doing gold mining business. Geologists may be assigned to client to train client in recognition of gold bearing veins. Mining engineers may be assigned to consult the client on gold production lines. Metallurgists may be hired and assigned to client to help him devise more efficient methods of gold recovery. Attorneys and advocates and accountants may be assigned to assist the client in legal and tax matters. Our face to face consultants will be guiding the client through each of necessary steps so that training is successfully delivered to our client.

Privileged Benefit is conditional and additional gold recovery and gold mining equipment] provided by our company and worth more than US $60,000. In order to help the client achieve the gold production of several initial kilograms of gold, we will provide equipment in our possession, whatever it may be, or whatever we may provide such as air compressors, jackhammers, pneumatic drills, containers for storage or accommodation, brick making machines for buildings on mining sites, jaw crushers for continuous lode and rock crushing, rock impact mills and ball mills for grinding and milling of the gold bearing ores, cranes, lifts, ore buckets, sluices and whatever other equipment may be necessary to help the client and our side, so that initial few kilograms may be produced by client.
Management Team
Gaetano Mantione
Gaetano Mantione is natural talent and goldsmith from Italy who is today helping in East Africa with gold mining establishments and gold trade. He successfuly managed up to 30 people in Kisoro, Uganda 2020 and have been known to Jean Louis since 2012.
He has skills of gold trade, gold mining, alluvial gold recovery, organizational and management skills, investigation and safety skills, maintenance of machines and has courage to do what most local Africans don't.
Gaetano is goldsmith in Sicily, Italy, and have been manufacturing jewelery, trading gold and other precious metals from 1990. Gaetano was researching and assisting in sales of equipment for gold mining in Ciudad Bolivar to his gold miners in remote jungle. Gaetano was 1993 in Sierra Leone for several months and have been in diamond mining activities. He left when the war started in Sierra Leone. In Tanzania he was assisting Italian businessmen in gold mining activities and at the gold plant. At one point of time he has opened diamond polishing in Tanzania and later joined our business and company Start Your Own Gold Mine in Tanzania and have been helping our employees to get trained, and have been helping in business establishments, negotiations with mining license holders, and with gold trade.
Happiness Njela
Happiness Njela is geologist working for Start Your Own Gold Mine Limited company in Tanzania, and from time to time she may come to Uganda or Kenya to provide us with geological reports.
Recruitment Pool in East Africa
In East Africa we know many people, we are well connected to thousands of people, in Uganda we know 549 and more people, in Tanzania we know more than 3500 people and in Kenya as well, so we are connected to geologists, mining engineers, metallurigsts, secretaries, administrators, project managers, assistants and all kinds of people who have skills and who may be employed in the business.
Our responsibility is setting up the organization in business so that organization may run itself and autonomous, and that shareholders may get reports from directors who in turn receives reports from various staff members.
---
Jean Louis
My name is Jean Marc Louis, and I am business manager and consultant in variety of areas. Since 2012, I have visited Tanzania, and prepared several mining lands with my former company GOLDIVANTI (TANZANIA) LIMITED. The knowledge that I have acquired in 2012, and begin of 2013. I have used to develop the methods, guidance for a full business program that is named Start Your Own Gold Mine.
The abundance of non-developed mining lands in Tanzania, and the large number of my contacts, brought me to idea to bring foreign investors to Tanzania, and so I have developed a program that helps investors arrive to Tanzania and start their own gold mining activity.
The program Start Your Own Gold Mine also helps the local Tanzanian license holders, as we are helping them develop the mining lands forward.
Today we have expanded into each country of East Africa, Kenya, Uganda, Tanzania, Rwanda and Congo. We have brought new investors to Tanzania, to Kenya, to Uganda, and we have helped our clients start their gold mines.
Terminology
Gold bearing ore

means the ore containing enough gold profitable to be mined.

Gold present

is the amount of gold actually existing or present in the deposit.

Gold recoverable

is the amount of gold which can be extracted from the deposit by the use of any of the well known processes, such as a pan, sluice box, concentrator, centrifugal separator, dry washer, or any other process of ore processing.

Lode

refers to host rock that contains gold. Lode gold may be free milling and appear as stringers, thick sheets or fine wires; or it may be so minute that a microscope is required to see it.

Tailing

The refuse part of stamped ore, thrown behind the tail of the buddle or washing apparatus. It is dressed over again to secure whatever metal may exist in it.

Tangible gold bearing ore

this is ore that we are dealing with. We do not deal with ores that are not tangible, maybe written or identified in some reports or vague hearsay stories. We are looking for tangible gold bearing ores.

Ore dump

An ore dump is a pile or pile or heap of ore. The ore making up a dump is usually selected roughly for each particular dump, that is, high grade ore is usually dumped in one pile, medium in another, and waste discarded. Reference: Samplings Series No. 2, page 2-3
Author of this proposal of Wednesday, August 11, 2021
For partners and clients
Start Your Own Gold Mine business in Tanzania have been organized and is being developed on behalf of our partners, GOLDIVANTI LP, GOLDEN HASPOL LP, CYRUS MINING LP and our company in Tanzania Start Your Own Gold Mine Limited
All Rights Reserved
Copyright © 2021-06-12 16:39:03.111048+03 by Jean Marc Louis. All rights reserved.