Miners with the mercury sponge ball
This miner is showing his "result", the large mercury ball with several grams of gold.
We do not advise using mercury in gold recovery and will refuse to do so.
All miners are advised to stop using mercury immediately.
Mercury is dangerous poison and is polluting environment, the water which is drunk by children, people and cattle.
Mercury poison is then traveling to plants, fruits, vegetables, to fish, and trees.
People are getting cancer and other dangerous diseases from mercury.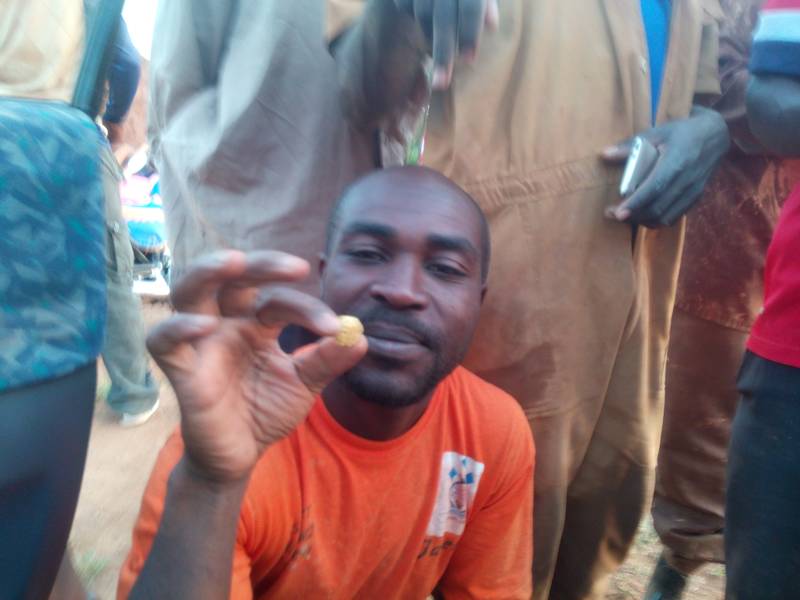 If you wish to
call mentor Mr. Jean Louis
for anything relating to
Start Your Own Gold Mine
simply call the number or on mobile devices click on this phone number
+256792838756
to get immediately in touch, regardless of the time zone.
Current location of Mentor to Start Your Own Gold Mine
I am Mr. Jean Louis, mentor for
Start Your Own Gold Mine
program and I am currently located in Busia, Uganda, on the border with Kenya. My Kenyan phone number is working without roaming charges also here in Busia, where we are planning development of partner's gold mining site.
Contact us to Start Your Own Gold Mine. There is a simple rule at Start Your Own Gold Mine: if we can help you, we do, whenever and wherever necessary, and it's the way we've been doing business since 2002, and the only way we know